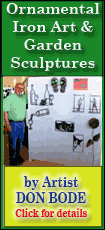 Stock index futures are moderately higher Tuesday, following the lead of overseas markets that are rising in part on upbeat economic news from Germany. A research institute has reported that consumer confidence is rising in the country, Europe's largest economy.
However, there is still much uncertainty in the U.S., where retailers are reporting earnings results that show American consumers are still wary. Home Depot Inc. has issued its second-quarter results, joining other retailers in reporting a drop in its sales.
Stocks fell sharply and bond prices soared Monday on growing fears that nervous consumers won't be able to spend enough to lift the economy into recovery.
Dow Jones industrial average futures are up 56, 0.6 percent, at 9,176. Standard & Poor's 500 index futures are up 6.50, or 0.7 percent, at 984.80, while Nasdaq 100 index futures are up 11.50, or 0.7 percent, at 1,577.75.