Benchmark crude for September delivery was up 81 cents to $67.56 a barrel in midday European trading on the New York Mercantile Exchange. On Monday, the contract fell 76 cents to settle at $66.75.
Crude prices have reversed direction after dropping from above $71 a barrel Friday on investor concerns that recovery from recession may be slow because of weak U.S. consumer demand.
Meanwhile, Germany, France and Japan reported in the last week they emerged from recession in the second quarter.
The Dow Jones industrial average fell 2 percent Monday, but Asian and European indexes rebounded Tuesday. Still, concerns remain about prospects for global economic recovery.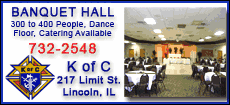 "I think the market was too optimistic about the recovery," said Clarence Chu, a trader with market maker Hudson Capital Energy in Singapore. "It's not a strong rebound yet."
With traders edgy about the direction of the economy -- and crude demand -- trader and analyst Stephen Schork suggested that prices would bounce within a "well defined range between the high $50s and low $70" in the near future."
Investors will be watching if the first hurricane of the year threatens oil installations in the Gulf of Mexico. Hurricane Bill was a Category 2 storm with winds of 100 mph (160 kph) and will likely be near Bermuda by the end of the week, the U.S. National Hurricane Center said.