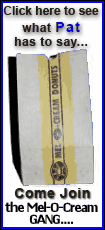 State-owned Sinopec Group is the parent of Sinopec Corp., also known as China Petroleum & Chemical Corp., Asia's biggest refiner by volume. It wants to expand its production capacity to profit from rising crude prices that have cost it billions of dollars in recent years due to government caps on retail fuel prices.
Addax is China's biggest foreign corporate takeover but the deal is half the size of last year's $14.3 billion acquisition by Aluminum Corp. of China, with Alcoa Corp., of a 12 percent stake in global miner Rio Tinto PLC, according to financial information firm Dealogic.
Chinese oil, mining and other resource companies, flush with cash from their country's economic boom, are investing in foreign oilfields, mines and other assets to profit from rising commodities demand.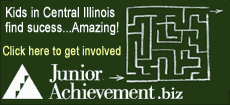 The previous record for a Chinese corporate takeover abroad also was in the petroleum industry -- last year's $2.5 billion purchase by China Oilfield Services of Norway's Awilco Offshore.
Addax, based in Geneva, has oil and gas exploration and production operations mainly in West Africa and the Middle East. It jointly operates the Taq Taq field in Iraq's self-ruled Kurdish region with Turkey's Genel Enerji.