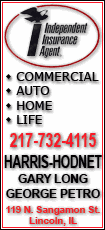 Huckaby, 28, is accused of killing 8-year-old Sandra Cantu, a playmate of Huckaby's young daughter. Sandra went missing in March in Tracy, her hometown in Northern California. A massive search for her ended 10 days later when her body was found stuffed in a black suitcase pulled from an irrigation pond a few miles from the mobile home park where she lived.
Defense attorney Sam Behar asked Lofthus to delay setting a trial date, saying he has not read the indictment or lengthy transcript because he's in the middle of another trial.
But Deputy District Attorney Thomas Testa said he delivered a copy of the indictment to Behar's office earlier this month. "He's had a lot of time to read this indictment," Testa told Lofthus.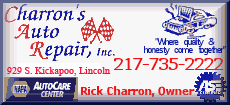 The judge then proceeded to read the indictment charges to a weeping Huckaby, who appeared in court with two fresh scratches above her right eyebrow. Neither Behar nor Testa would comment on the nature of Huckaby's injuries after Monday's hearing. A gag order barring attorneys, investigators and potential witnesses from commenting on the case remains in effect.
Huckaby in June pleaded not guilty to killing Sandra as well as to charges that she previously had drugged a 7-year-old girl and a 37-year-old man, whom police believe she had been dating. The girl and Huckaby lived in the same mobile park.
Huckaby is charged with two counts of furnishing someone a harmful substance and one count of child endangerment in the drugging cases.
In the case involving Sandra Cantu, Huckaby is charged with murder with the special circumstances of rape, kidnapping and lewd or lascivious conduct with a child under 14, which could make her eligible for the death penalty if convicted. Sandra was last seen on a surveillance camera skipping near her home just five doors down from the defendant.