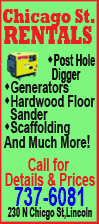 Davis was hired by Disney in 1923 when he was a struggling filmmaker in Kansas City, Mo., and later worked with him in Hollywood. She was the first of several girls to have the title role in the series of "Alice" comedies that ran from 1923 to 1927. Her moving image was photographed and combined with animated cartoons, predating Mickey Mouse.
"Gini was a very special lady who always took great pride in the historic role she played in our studio's history," said Roy E. Disney, director emeritus and consultant for The Walt Disney Co. "In fact, she liked to remind everyone that it all started with Alice, not Mickey Mouse."
Davis was 4 years old in 1923 when Walt Disney began creating the "Alice" series, which debuted when Disney and his Laugh-O-gram company were still based in Kansas City, Mo. Davis was filmed in front of a white cloth draped over a billboard in a vacant lot. Animated characters were later added alongside Davis.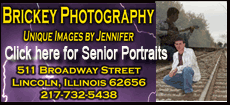 "As the star of the 'Alice Comedies' in the early '20s, Virginia was charming, energetic and irresistible," said Disney historian J.B. Kaufman. "What's even more remarkable is that she still had those same qualities 80 years later. The 'Alice Comedies' were Walt Disney's first successful series of films, and they marked the beginning of his Hollywood career."
The series forced Disney and his staff to tackle a number of technical challenges, Kaufman and Russell Merritt wrote in "Walt in Wonderland: The Silent Films of Walt Disney." Adding filmed images of Davis to a cartoon background proved far more difficult than inserting an animated character onto a filmed background, as other cartoon studios had done.
It wasn't so tough for the pretty blond 4-year-old leading lady though.
"It wasn't difficult at all," Davis recalled in a 1995 interview in The Idaho Statesman in Boise, where she later lived. "Children love to imagine things, and Walt was a very good director. It was all very casual. I was 4 or 5 at the time, and a child that age doesn't get nervous. They might get shy, but I was never shy."