The seizure of Maulvi Umar -- the second arrest of a prominent Taliban figure in 24 hours -- follows government claims of disarray in the militants' leadership over who should replace their chief, Baitullah Mehsud, after his reported death in a CIA missile strike on Aug. 5.
Umar was an influential aide to Mehsud, and intelligence officials said Tuesday they hoped to glean new information about the militant network from questioning him.
He was captured along with two associates in a village in the Mohmand tribal region Monday night while he was traveling in a car to South Waziristan, a Taliban stronghold, said Javed Khan, a local government administrator.
"Maulvi Umar is in our custody, and he is being questioned," Khan told The Associated Press without giving any further details.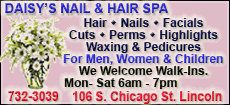 Earlier, three intelligence officials said local tribal elders assisted troops in locating Umar in the village of Khawazeo. The officials, who spoke on condition of anonymity because they were not authorized to speak to media, said Umar's arrest would likely be publicly announced later Tuesday.
As the official spokesman for Tehrik-e-Taliban Pakistan, the umbrella organization formed in 2007 for various regional and tribal militant movements, Umar frequently called journalists to claim responsibility for terrorist attacks in Pakistan. He was known to be close to Mehsud.
Last week he called The Associated Press to insist Mehsud was still alive and deny reports of a power struggle within the Pakistani Taliban's disparate factions over who would succeed him.
Umar's capture came a day after police arrested militant commander Qair Saifullah, another close Mehsud aide, as he was being treated in a private hospital in Islamabad, the capital.
Saifullah, who is reportedly linked to al-Qaida, told police he had been wounded in an American missile strike in South Waziristan, said two police officials, who spoke on condition of anonymity because they were not authorized to release the information. It was unclear if it was the same strike believed to have killed Mehsud.
Saifullah appeared Tuesday before a special anti-terrorism court along with Zaid Ikram, an aide arrested along with him. Both were ordered held for four days for investigation, prosecutor Raja Yaseen said, but he would not elaborate on what charges they would face.