After a serious falling out over Bush administration pressure on human rights and democracy in Egypt, Mubarak is back in the U.S. capital for the first time in more than five years to meet with Obama on Tuesday. The relationship is far from healed, despite Obama and Secretary of State Hillary Rodham Clinton having eased back on those touchy issues and Egypt showing greater willingness to help with the peace effort.
Adding to the delicacy of the talks are U.S. concerns about Egypt's future under the aging and increasingly frail Mubarak, who is 81 and has ruled Egypt for 28 years. He leads a country with an exploding population, ravaged by widespread poverty and high unemployment. He is believed to be grooming his son Gamal as successor.
Mubarak had been a regular visitor to Washington during the Clinton administration. Then he stayed away to protest the U.S. invasion of Iraq and President George W. Bush's intensified pressure to open the Egyptian political system and moderate its human rights policies.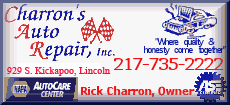 White House spokesman Robert Gibbs said Monday that the Obama-Mubarak meeting should be seen as "continuing our outreach in the Middle East."
Mubarak has kept a lid on Egypt's explosive social and religious pressures through heavy repression of much of the political opposition in Egypt, especially the Islamic fundamentalist Muslim Brotherhood, the most organized group challenging his rule.
Central to the talks between Obama and Mubarak will be the U.S. administration's demand that Israel freeze the expansion of Jewish settlements in the West Bank, land on which the Palestinians want to create a state. Obama and Israeli Prime Minister Benjamin Netanyahu are openly at odds over the American demand, a rare public dispute between the traditionally close allies.
Mubarak was widely expected to tell Obama that Israel must act first, that Netanyahu must accede to the U.S. insistence on a settlement freeze before the Arab world acts on its standing offer of better relations with Israel. Even then, the consummation of a larger peace deal still would depend on Israel meeting Arab demands that it withdraw to its borders as they were drawn before the 1967 war.
Without specifying which countries or entities he was talking about, Gibbs said: "Each country in the region on either side of this issue has certain responsibilities to uphold as we make progress toward a lasting peace in the Middle East. And without a recognition of those responsibilities it's going to be hard to move forward."
While Egypt and Israel made peace more than 30 years ago, their accord has never reached stated goals of a warm relationship that would overcome historic distrust between the Jewish state and the most populous Arab country.