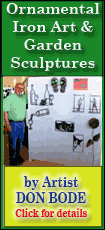 Kai Eide, the U.N. chief in Afghanistan, says another staff member was wounded in the blast.
The Interior Ministry says a suicide car bomber attacked the convoy in Kabul's eastern outskirts Tuesday, killing at least seven people and wounding some 50 others. It was not clear whether the two dead U.N. workers were included in the ministry's toll.
___
THIS IS A BREAKING NEWS UPDATE.
AP's earlier story is below.
___
KABUL (AP) -- A suicide car bomber attacked a NATO convoy Tuesday on the outskirts of Kabul, killing at least seven civilians and wounding 50 people, including several international troops, officials said. A U.N. spokesman said three U.N. staff were also wounded.
The attack occurred two days before national elections in which Afghans are to select a new president. The Taliban have denounced the election and warned people they would be at risk if they go to polling stations. Hours before the suicide blast, two mortar rounds struck near the presidential palace in Kabul, the U.S. military said.
NATO announced Tuesday that its forces would refrain from offensive military operations on election day and would undertake missions only if they were "deemed necessary to protect the population."
The suicide attack on a road close to a British military base killed seven civilians and wounded 50, a statement from the Ministry of Interior said.
Lt. Cmdr. Samantha Truelove, a spokeswoman for the NATO-led military force, said the attack involved the alliance's vehicles.
There were "some casualties" and several troops were wounded, she said. She could not clarify whether casualties meant dead troops.
Three Afghans working for the United Nations were among the wounded, but there was nothing to indicate that the U.N. vehicle was the target of the attack, said U.N. spokesman Aleem Siddique.
British troops were guarding the site of the explosion as rescuers rushed the wounded to hospitals. An Associated Press reporter at the scene saw British soldiers collecting what appeared to be body parts from the roof of an Afghan home.
About a dozen private vehicles were destroyed near the road where the attack happened. People used their hands to dig through the rubble of damaged buildings.