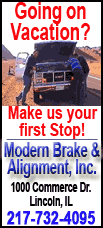 The White House insisted there had been no shift in position, adding the president still favors a federal option for the sale of health insurance. "The bottom line is this: Nothing has changed," said a memo containing suggested answers for administration allies to use if asked about the issue.
But some supporters of health care overhaul sounded less than reassured.
"You really can't do health reform" without allowing the government to compete with private insurers, said Howard Dean, a former Democratic Party chairman. "Let's not say we're doing health reform without a public option," he added in a slap at the administration's latest move.
His remarks were echoed by lawmakers as well as AFL-CIO President John Sweeney, who said the option was the only way to force "real competition" on the insurance industry.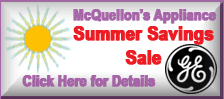 Obama and his top aides signaled retreat over the weekend on proposals for a provision under which consumers could choose from health insurance policies sold by the federal government as well as those marketed by private companies. "All I'm saying is, though, that the public option, whether we have it or we don't have it, is not the entirety of health care reform," the president told a town hall-style audience in Grand Junction, Colo., on Saturday. "This is just one sliver of it, one aspect of it."
The government option has emerged as one of the most contentious elements of legislation taking shape in Congress, with critics saying it is a step toward a federal takeover of health care and supporters arguing it is essential to create competition with private firms.
Proposals for creation of nonprofit cooperative ventures have emerged as an alternative, but so far, neither liberals nor conservatives have shown great interest.
Obama made his remarks as he struggled to regain momentum for a health care overhaul that has generated controversy among Democrats and near unanimous opposition among Republicans. Recent polls show a lessening of support, and the administration and its allies were thrown on the defensive earlier this month when angry protesters turned up at widely publicized town hall events held by Democratic lawmakers.
Republicans ratcheted up the attacks during the day. Rep. John Boehner of Ohio, the House GOP leader, likened the administration to a school yard bully intent on stealing lunch money, and accused the nation's drug makers of "cutting a deal with the bully."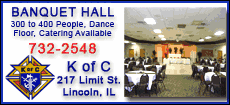 In a letter to Billy Tauzin, the head of the Pharmaceutical Research and Manufacturers of America, Boehner said the industry had agreed to a deal with the White House "in hopes of securing favorable treatment and future profits."
PhRMA agreed to pick up no more than $80 billion in costs for health care overhaul over the next decade, under a deal with the White House. It also will spend as much as $150 million in the next few months on television ads to promote health care legislation.
Ken Johnson, senior vice president at PhRMA, said in response to Boehner's letter: "We have been working diligently for more than a year to advance bipartisan health care reform. We're proud of those efforts, and they are completely consistent with our core principals."
The bill faces numerous obstacles when lawmakers return to the Capitol after Labor Day.
In the House, where Democrats hold a 256-178 majority, passage of legislation will hinge on the ability of the administration and Democratic leaders to satisfy liberals who favor a robust government option and centrists who prefer the co-op approach.