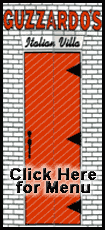 Jason Getsy, 33, was scheduled to die by lethal injection at 10 a.m. at the Southern Ohio Correctional Institution in Lucasville.
Getsy arrived at the maximum-security prison Monday morning and spent the day writing letters, reading the Bible and visiting with friends and family. He showered and shaved and ate part of his last meal, including rib-eye steak, barbecued buffalo wings and onion rings, at around 4 p.m.
He was upbeat and in good spirits, prisons spokeswoman Julie Walburn said.
Getsy was sentenced to die for fatally shooting Ann Serafino in her home in Hubbard, near Youngstown, on July 7, 1995. Her son, Charles Serafino, was the intended victim.
John Santine, who orchestrated the crime, was in a dispute over ownership of a landscaping business with Charles Serafino and offered Getsy $5,000 to kill him and any witnesses to the crime. Santine was convicted of aggravated murder.
Prosecutors said Charles Serafino was lying wounded on the floor when Getsy struck his mother in the head with a revolver, opening a 4-inch gash, and then shot her twice.
Charles Serafino, who was shot seven times, survived the attack and pressed for Getsy's execution.
"It's not going to change my life. But it's justice for my mother, and that's what she deserves," said Serafino, who planned to witness Tuesday's execution.
Getsy, who dropped out of school in the 12th grade, never met his father and was raised by his mother and stepfather. In 1992, he was convicted of negligent homicide in the death of a 14-year-old companion who died playing Russian roulette.