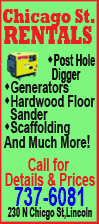 The boy was among nine children between the ages of 4 and 11 at the home when Byrd and Melanie Billings were slain July 9. The couple was known for adopting numerous children with special needs
According to a sheriff's report, the child in the bedroom told investigators he heard a knock on the door and that "two bad men" said, "You're going to die, one, two, three" and then, "no way, no way."
The documents say investigators struggled to interview the boy because of a speech impediment and other disabilities. The child witness said his dad grabbed the neck of one of the gunmen and that his mom "got shot in her shirt."
The more than 700 pages of witness and suspect interviews, crime scene reports and autopsy information released by State Attorney Bill Eddins detail a gruesome scene. Six men and a 16-year-old boy charged as an adult face two counts each of first-degree murder. Eddins and Escambia County Sheriff David Morgan have said more arrests are possible.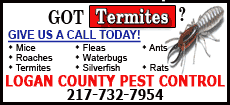 Pamela Long Wiggins was taken into custody Monday after being arraigned on a charge of accessory to first-degree murder. Prosecutors claim she hid a safe stolen from the Billings' home in her yard. She has pleaded not guilty.
According to autopsy reports, Melanie Billings, 43, was shot twice in her chest, and also in the face and head. Byrd Billings, 66, was shot multiple times in the head and legs.
Investigators asked the boy whether his father called out any names before he was killed, but he could only use sign language to spell out three letters.
A 9-year-old boy asleep in another bedroom told investigators that he heard "seven booms and a scream."
Investigators have said the extensive surveillance system in the family's sprawling west Escambia County home captured the men, some of them in ninja garb, entering and leaving in less than four minutes.
The dozens of witness and suspect interviews reveal a complex investigation involving the suspects and their ties to Byrd Billings, his used car financing business, gangs, drugs and the Mexican underworld.
The safe taken from the family's home contained nothing of value, but a second safe that wasn't stolen had $164,000 in cash. An attorney for the family has said the suspects might have been targeting the second safe.