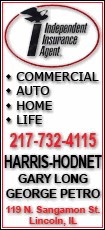 Reports to the federal government's Vaccine Adverse Event Reporting System on girls and young women who received Gardasil from June 2006 through December 2008 show it mainly caused mild side effects such as fainting, dizziness, headaches and nausea, at a rate of about 40 to 80 cases per 1 million girls vaccinated for each of those effects.
Overall, there were 12,424 reports of side effects, or 54 reports per 100,000 doses given.
That included 32 reports of death, or one per 1 million girls vaccinated, although it's unclear whether the vaccine or something else was to blame.
Other serious problems had very low rates. There were one or two cases per million girls vaccinated of severe allergic reaction, dangerous blood clots or nerve injury that can cause paralysis.
The study was reported in Wednesday's edition of the Journal of the American Medical Association, along with a second one reviewing promotional strategies for the vaccine by Whitehouse Station, N.J.-based Merck.
The first study was conducted by scientists at the U.S. Centers for Disease Control and Prevention and the Food and Drug Administration, which in June 2006 approved sale of Gardasil for females aged nine through 26.
Gardasil blocks infection by four types of human papilloma virus, or HPV, which causes cervical cancer.
In the U.S., there are about 11,270 new cases of invasive cervical cancer -- most caught early through Pap tests -- and 4,070 deaths from cervical cancer each year.
The FDA has so far turned down Merck's request to market the vaccine for older women. Next month its advisers will consider whether to recommend FDA approval for males, who can get penile and other cancers from HPV and pass the virus to their sex partners.