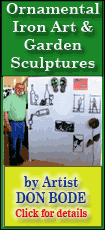 History of position
Benny Huskins previously occupied the recently rotating seat for over 15 years. In July of 2008 he resigned his position, saying that he was retiring from the city for personal reasons.
In late August 2008, Mayor Beth Davis-Kavelman recommended Dean Henrichsmeyer.
He was sworn in on Sept. 1, 2008.
With his term set to expire in May, Henrichsmeyer ran unopposed for re-election, but within a month after being sworn in for his first full term, he announced that he would be resigning.
He, too, cited personal reasons and the time the position demands. "It is important for the city of Lincoln and the surrounding community that aldermen invest themselves and their time to serve the citizens of Lincoln," he said. "I believe most of that time serving should be done outside the meetings. With my current responsibilities and a young family, I don't feel I have that time to invest."
When Henrichsmeyer's seat was officially vacated in mid-June, new Mayor Keith Snyder was left with the task of seeking out a new alderman for the ward.
While the majority of the decision-making process was left to the mayor, and only discussed with the council in executive session Monday night, the mayor did say during the open meeting that he had several who had applied for the position, but in the end it was Stacy Bacon who stood out as the best person to take the chair and once again make the city council complete.
About Bacon
Bacon is a lifelong resident of Lincoln. She is the daughter of the late Michael Leake and Shirley Leake, who resides in Lincoln.
She is married to Rick Bacon, deputy chief of the Logan County Sheriff's Department. They have one son, Brandon, a senior at Lincoln Community High School this fall.
Bacon graduated from LCHS in 1979 and immediately went to work for the State Bank of Lincoln as an administrative secretary.
In 1981 she began working for Lehn & Fink Products, and then in 1982 she joined the staff of Lincoln College as director of student activities.
From 1986 to 1989 she served as a legal secretary for Muck Law Offices.
In 1989 she began her career with the Lincoln Correctional Center as an office associate, working first for the maintenance department as support to the plant maintenance engineer, then in the security office as secretarial support for the administrative security staff.
In 2005 she became the executive secretary to the assistant warden of operations as well as the assistant warden of programs, a position she still holds.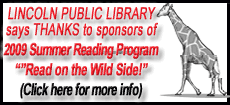 In addition to her secretarial career, Bacon has also received her license as a real estate agent and is currently listed with Doris and Associates.
She's a volunteer for the Gift of Hope Organ & Tissue Donor Network and the Donate Life Illinois program, both sponsored by the Illinois secretary of state's office.
In a telephone interview early Wednesday morning, Bacon said, "My husband warned me not to overwhelm you with my enthusiasm!" That said, Bacon went on to say that she was very excited about the opportunity to serve on the council. "I am looking forward to working with the mayor, department heads, fellow aldermen and serving the citizens for Ward 1," she said. "I'm also looking forward to working with Melody (Anderson), who, by the way, already does a terrific job is serving the ward and the city."
Bacon says that for the time being her strategy is to get to know the council, learn as much as she can about local government and then, hopefully, have good ideas that will contribute to the daily running of the city of Lincoln.
She says that with her job at the prison being a regular eight-hour day and her work as a real estate agent allowing her to set her own hours, she expects that she'll have plenty of time to devote to the city and her ward, and she intends to use that time to assist the town in moving forward in economic development and growth.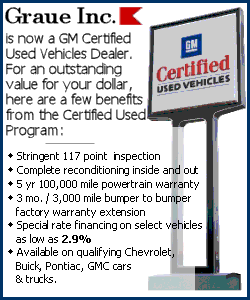 The mayor commented on the selection of Bacon for the council by saying: "I am pleased to have Stacy joining the council. She is a lifelong resident of Lincoln and is passionate about seeing our city grow and improve."
He added: "She has a great deal of experience in government operations, the private sector and volunteer settings. I know she will hit the ground running and serve her constituents in Ward 1 and the entire city well."
Skill sets
In regard to her government experience, Bacon said that she has worked with state contracts and purchasing through state programs, and while she doesn't believe that she's coming to the table with more knowledge than other council members, she does think that she will be able to contribute based on her experience.
Compassionate, active tissue and organ representative
In talking to Bacon, this reporter found her to be a smart, funny, friendly individual with a great attitude toward life and the task she is about to take on. It's hard to imagine that in her life she has experienced the tragedy of losing a child, but that tragedy is the driving force behind her and husband Rick's involvement in the organ donor programs.
Bacon explained that in 1998, they lost their 10-year-old daughter, Brianne, to a cancerous brain tumor. "Rick and I knew that donating was something that we wanted to do for ourselves, but we never imagined that we would be making that kind of decision for our daughter," she said.
She went on to explain that because they knew Brianne would want to help others, they made the decision, and as a result four lives were saved through their daughter's donation.
Bacon says that since then she has been very involved in tissue and organ donation programs and takes the opportunity to speak on the issue whenever she can.
In 2000 the Bacon family filmed a commercial supporting organ donation, which aired in 2001 and is currently available for viewing online at http://www.cyberdriveillinois.com/
programs/special/brianne/brianne.html, where you can also read about the family and the life journey of their young daughter.
Prison situation insight
In regard to her work at the prison, Bacon says that she is seeing firsthand the seriousness of the staffing issues there and that there are problems in all areas when it comes to having enough workers to get things done.
She cites as an example that even though her official position is executive secretary to two assistant wardens, she oftentimes finds herself back in administrative areas where she has worked before, helping out because there is not enough staff.
Bacon says that she and Alderman Jeff Hoinacki see the working conditions, know the effect past layoffs have had at the prison and are concerned about the future.
Bacon knows that another round of layoffs there is going to have serious effects on the prison and the families who are supported by it, as well as the community they live in, and she is behind the city's push to encourage the governor to find some way to prevent future layoffs.
For the present
Bacon said that she is looking forward to settling in and doing the best job possible. She hopes that she will be able to contribute by helping the city council make sound decisions for the future of Lincoln.
[By NILA SMITH]