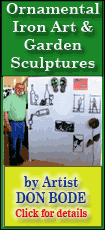 On Tuesday, one of those offering to resign was Dr. Kenneth Schmidt, the longest-serving of the UI's nine trustees. Schmidt told Gov. Pat Quinn's staff that he will serve until he is replaced or reappointed.

The other trustees offering their resignations were David Dorris, Robert Vickrey and Devon Bruce.

All four said they would like to retain their positions and help the university mend its admissions system. They said their decisions were not an acknowledgment of wrongdoing, but rather a result of Quinn's request that all nine trustees submit their resignations.

Quinn already has accepted resignations from Niranjan Shah, board chairman, and Lawrence Eppley, the former chairman.

Copyright 2009 The Associated Press. All rights reserved. This material may not be published, broadcast, rewritten or redistributed.