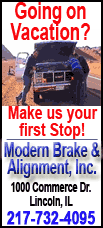 I've always found names like that of her father to be interesting; other "presidential" names that come to mind are George Washington Carver and George Washington Ferris, inventor of the Ferris wheel.

Claudia's mother died when Claudia was just 5, so she was raised by her father, her aunt and family servants. As a child, Claudia had a nickname that reflected her love of nature.

When she graduated from the University of Texas in 1934, she planned on becoming a newspaper reporter. Soon after, she met a congressional aide whom she would soon marry. He proposed to her only seven weeks after their first date, and they were married just three weeks later.

Her congressional aide husband continued to climb the political ranks. He won a congressional election in 1937 but vacated the office to join the Navy during World War II. Claudia took over his office. When he returned, he ran for and lost his first bid for the U.S. Senate, but he became a U.S. senator when he won his next election.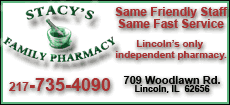 In the meantime, in 1942 Claudia bought the failing KTBC-AM radio station, which was later renamed KLBJ-AM, and turned it into a media empire. She became the first person to broadcast a TV signal in Texas when she opened KTBC-TV on Thanksgiving Day in 1952. The Texas Association of Broadcasters honored her in 2007 with the prestigious Pioneer Broadcaster of the Year award. Yet you probably have never heard of Claudia Taylor.
By the way, in case you've never noticed, all radio and TV stations east of the Mississippi River have call letters beginning with the letter "W," while all stations west of the Mississippi River have call letters beginning with the letter "K."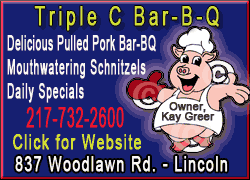 Claudia was a leader in both business and community service. She served as honorary chairman of the national Head Start program to give preschool training to disadvantaged children.
She was well-known for her environmental work, too. Her national campaign for beautification resulted in the Highway Beautification Act of 1965, and four years later she founded the Texas Highway Beautification Award. Some of her work involved her close connection to politics, and there's a reason for that.
She also received awards such as the Eleanor Roosevelt Candlestick Award, from the Women's National Press Club in 1968; the Medal of Freedom, from President Gerald Ford in 1977; the Congressional Gold Medal; and the Theodore Roosevelt National Park Medal of Honor in 2000.
During Claudia's time, it was unheard of for a woman to run for president. There was nothing to prevent her from being married to a president, though, which is exactly what she did when her husband went on to become our nation's 36th president.
There's one other thing that I forgot to tell you earlier about Claudia Taylor: The nickname she had as a young girl growing up in Texas is the one she carried with her for a lifetime: "Lady Bird."
When she married Lyndon Johnson, she became Lady Bird Johnson. The girl who was born in the "Brick House" later lived in the White House.
But you knew that all along, didn't you?
[By PAUL NIEMANN]
Paul Niemann's column has appeared in more than 80 newspapers and counting. He is the author of the "Invention Mysteries" series of books and can be reached at niemann7@aol.com.
Copyright Paul Niemann 2009
(Other columns)