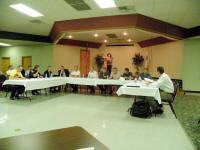 The head table where speakers waited their turn to address the audience.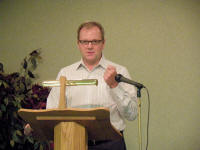 Rep. Bill Mitchell talks of cuts in spending to save jobs.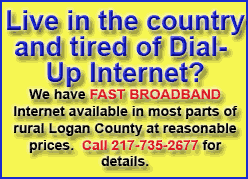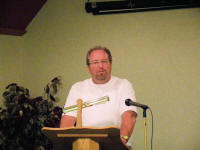 Logan County Board Chairman Terry Carlton talks about the ripple effect in the economy when jobs are lost.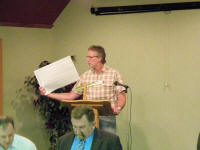 Dale Ridgeway, union president at Lincoln Correctional Center, talks of mandatory overtime costs and the effects on workers and families.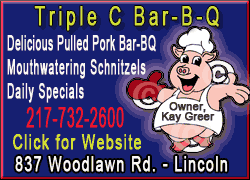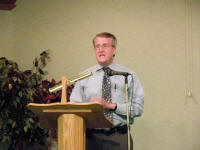 Joel Smiley of the economic development partnership talks about economic ramifications to communities when jobs are lost.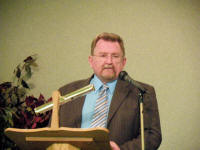 Logan County State's Attorney Mike McIntosh expressed concerns about the criminal justice system with cutbacks in staff.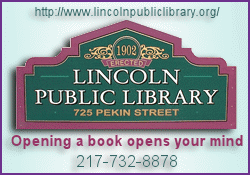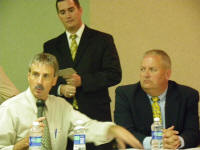 Sen. Larry Bomke (left) fields a question while Lincoln Mayor Keith Snyder listens. Jim Grimaldi, who moderated Q and A, is in background.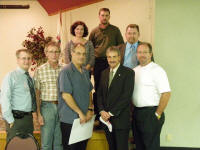 Pictured from left, :front row: Joel Smiley, Dale Ridgeway, Henry Bayer, Sen. Bomke, Terry Carlton. Back row: Andi Hake, John Black and Mike McIntosh.