The meeting, called by the Lincoln/Logan County Chamber of Commerce, was to show community support for prison employees and to solicit members of the community to become involved by personally contacting the governor's office to ask him to reconsider his decision to drastically cut back the staffing at our two local prisons.

Chamber director Andi Hake emceed the event, and 10 local and state officials, including union executive director Henry Bayer, were given an opportunity to talk to the crowd.

The first speaker, John Black, president of Local 2073 at Logan Correctional Center, thanked the chamber for having the meeting and the Knights of Columbus for allowing the use of their banquet hall.

Black pointed out that the loss of 117 jobs would mean a loss of income of $7 million to Logan County and surrounding communities.

Black said, "We all have to pick up the phone and call the governor and demand an end to these (proposed) cuts."

Black went on to state the effects this would have on businesses and said these cuts could "rip this community apart." He went on to say that the cuts would mean "half my co-workers could be gone."

Rep. Bill Mitchell read a letter from state Sen. Bill Brady, who could not make the meeting due to a conflict in schedule. In the communication, Brady stated that Quinn's plans were "ill-conceived" and called on the governor to rescind the cuts.

Mitchell, speaking on his own behalf, noted that the cuts in prison staffing across the state were "most severe" in Logan County. "Coupled with what happened previously at LDC, this is awfully, awfully hard on this community," he said.

Mitchell went on to say that the answer wasn't in laying off people and cited $2.5 million in overtime costs in the prison system this year due to current shortages of employees.

Mitchell gave his due to the prison officers. "I wouldn't want your job," he said. "Members of the General Assembly wouldn't want your job. I doubt anyone in the governor's office would want your job."

Mitchell said the Illinois auditor general's report "politely" showed that the Illinois Department of Corrections was incompetent. He went on to say that he didn't see any higher paid state government employees receiving any pink slips.

Henry Bayer, the director of the American Federation of State, County and Municipal Employees, said, "It is very important that we demonstrate to the governor that this is something that will profoundly affect this community."

Bayer also asked how all the prisoners proposed to be released by the governor will be able to find a job in these trying economic times.

Rhetorically, he asked, "Why is this happening?" And he replied himself: "Because the state is flat broke." He said that the Centralia prison had received a shutoff notice from the local utility since the prison is $280,000 in arrears on their utility bill.

Bayer went on to state again the union's position that a temporary increase in taxes was the only solution to the state gaining additional revenues.

Bayer said that the union is preparing a massive public relations campaign against the layoffs and vowed that within a week the union would take the issue to court to stop the proposed layoffs.

During his comments Bayer gave praise to state Sen. Larry Bomke, who has backed a tax increase and "has been a friend of AFSCME for years." He concluded his remarks by loudly stating, "We can win this fight."

Lincoln Deputy Police Chief Mike Geriets spoke on behalf of Chief Stuart Erlenbush and Logan County Sheriff Steve Nichols. Geriets said that even if just a few prisoners are early released into the Logan County community, that could create problems for law enforcement. "The majority of crimes are caused by a few people. There could be a series of burglaries but they are all caused by one individual," he said. "We already are working with limited staff. We don't need more criminals on the street."

Terry Carlton, Logan County Board chairman, told the group the county board has passed a resolution in opposition to the layoffs. He stressed, "It's not about numbers. It boils down to people. There is a ripple effect. It's not about statistics. It's about the impact on the community." Carlton finished by saying it would take "each one of us raising our voices" to get the governor to revoke his plan.

Dale Ridgeway, union president at Lincoln Correctional Center, said, "I am the first one to say I'm nervous" while addressing the room. Nervous or not, Ridgeway came prepared, citing numbers on mandatory overtime, holding up a card showing $128,918, which is what one guard made with all the overtime pay he earned. Ridgeway pointed out that the overtime disrupts family life. "You miss weddings; you miss a son coming home from Iraq," not mentioning the guard's name.

Ridgeway turned the tables on the proposed layoffs. He said that the prisons should have 100 more guards and not 117 less. "Five years ago, after the early retirement program, no replacements were hired," he said.

To show the effect and just what 100-plus layoffs actually represented, he asked everyone in the room to stand. "Look around. This is what you are going to lose," he said. "We need officers hired, not laid off. We need to get back the 100 jobs we lost."

Bomke wanted to make it a point to say that not all Republicans are against a temporary income tax increase. "Rep. Poe (R-Springfield) has said that under the right circumstances he wouldn't oppose an income tax increase," he said.

Bomke said he asked the governor's deputy chief: "How can you lay them (prison guards) off? There aren't enough of them now. Early release won't work. Recidivism (repeat offenders incarcerated again) at 60 percent could go up to 80 percent."

Bomke said he recognized the governor has tough decisions but disagrees totally with his current approach on prison cutbacks. "We need to do all we can," he said. "I'm convinced he knows this isn't the right thing to do."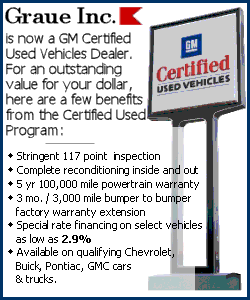 Joel Smiley, director of the Lincoln & Logan County Development Partnership, painted the effects of the layoffs with a broader brush. Citing economic repercussions studied during the Pontiac prison's near demise, Smiley explained how the repercussions are felt throughout a community when good-paying jobs are lost. Explaining the secondary losses besides just the initial wages, Smiley said that there would be lost revenue in sales taxes and property taxes. There also would be secondary effects on food stores, hospitals, offices, general merchandise businesses and utility services as well as losses in the values of homes on the market.
"This is a regional concern," he said. "These layoffs are more than just the initial jobs lost." In conclusion Smiley said, "I hope we can get this corrected."
Logan County State's Attorney Michael McIntosh said he was looking for an explanation as to why this was happening. "What is the plan?" he asked. "The criminal justice system needs a place to put criminals. The state is cutting the court system budget, including the probation office. Where will these people (meaning released prisoners) go?
Lincoln Mayor Keith Snyder was the final speaker and further talked about the ripple effect of lost jobs. He went on to say that the city fire and police departments already are at minimum staffing levels. "There will be a loss of taxable income, sales tax, property tax. The effects on the city will continue to ripple," he said.
The mayor used the analogy of throwing a stone in a pond and the ripple effect the stone has on the water. "We are a small pond. This is all about people," he said. "They (the state) aren't throwing rocks in the pond. They are throwing people in the pond."
Snyder said that both the city and the state are facing problems that aren't "of our own making," but the governor has a choice before Sept. 30 to change his mind. "This story isn't about the bottom line," he said. "It's about the people."
After the dignitaries spoke, Jim Grimaldi handled a question-and-answer session, asking specific speakers questions that were submitted on cards.
A spirited but polite debate arose between union official Bayer, whose union is promoting a tax increase, and Mitchell, the state representation, who is on record as against any such tax increase. Bayer made it a point to note Mitchell was against the union's stance on the issue.
Mitchell said that a tax increase should be a "last resort," saying cuts in Medicaid and health care to illegal immigrants should be cut before any tax increases. "The budget has gone up 25 percent in the last five years. I don't believe we should take money out of people's pockets when we haven't cut any expenses," he said.
Bayer said that even with cuts, there still wasn't enough money to get the state out of its financial predicament. "If you cut every state job, that would only save 3 billion, and we are what? -- 10 billion? -- in the hole."
Bomke agreed there needed to be cuts but said he feels jobs being lost means it is at the point of last resort now, and he supports a temporary income tax increase.
By far the toughest questions were directed to a guest who did not speak but made himself available for questioning. Tim McLean from the Illinois Department of Corrections was on hand to not only catch the fire from union members as a DOC representative, but as a state representative as well.
McLean didn't have exact numbers or plans on how the prisons would be cut back, saying those plans have yet to be completed. When asked if this was the first step to closing the two prisons, he disagreed. "To my knowledge this is all that is planned, and I haven't heard anything (more) to that end," he said.
He drew the ire of the crowd when he admitted that the two prisons were among the most cost-effective of all the prisons in Illinois and that the decision for such huge staff reductions was based on the local prisons having more nonviolent prisoners eligible for early release than at other prisons. These comments were met with derision by many of the union members present.
On several occasions, union officials have gone on record as saying the prisoners in both correctional facilities need to be kept in jail and are a threat if released early, especially without any support services available to prevent them from committing further crimes.
At 8:15 Hake and Grimaldi apologized for not giving everyone a chance to have their questions answered and adjourned the meeting. In conclusion Hake again asked everyone to become involved and to contact the governor's office in support of the prison employees.
[By MIKE FAK]
Contact information for state officials:
Rep. Rich Brauer, 1128 E. Stratton Office Building, Springfield, IL 62706

Sen. Bill Brady, 2203 Eastland Drive, Suite 3 Bloomington, IL 61704

Rep. Raymond Poe, E-1 Stratton Office Building, Springfield, IL 62706

Gov. Pat Quinn, Office of the Governor, 207 State House, Springfield, IL 62706

Sen. Larry Bomke, 307 Capitol Building, Springfield, IL 62706

Rep. Bill Mitchell, 240 W. Stratton Office Building, Springfield, IL 62706