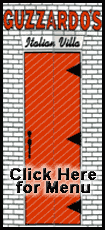 Above all, make her feel welcome by letting her choose what to do.
"Do you want to make pizza now or do you want to make it later?" the lanky, raven-haired teen rehearsed in the kitchen, as her mother spread out dough and toppings.
This was a pivotal moment for Andrea, a girl who invited just one acquaintance to her bat mitzvah.
Andrea has autism, and socializing doesn't come naturally. For the past several weeks, she's gone to classes that teach the delicate ins and outs of making friends -- an Emily Post rules of etiquette for autistic teens.
For Andrea, this pizza date is the ultimate test.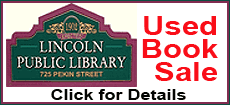 The bell rings. The door opens. Can she remember what she needs to do?
More important, will she make a friend?
Even for socially adept kids, the teen years, full of angst and peer pressure, can be a challenge. It's an especially difficult time for kids with autism spectrum disorders, a catchall term for a range of poorly understood brain conditions -- from the milder Asperger's syndrome to more severe autism marked by lack of eye contact, poor communication and repetitive behavior such as head-banging.
An estimated 1 in 150 American children has some form of autism. There's no known cure. Some research suggests autistic kids who get help early can overcome some of their deficits. But the social skills they learn as a toddler may not be so useful to a teen.
"A lot of our kids need a tuneup. They need new skills to help them survive in their new social world," said clinical psychologist Elizabeth Laugeson of the University of California, Los Angeles, who runs a 3 1/2-month friendship program for high-functioning autistic teens like Andrea.
Growing up, Andrea hardly had friends at all. They either moved away or grew tired by her inability to emotionally connect.
When she was 18 months old, her parents noticed something was amiss. Instead of babbling, she would cry or scream to get attention. She had no desire to play, even with her older brother.
Some doctors said not to worry; others thought she had a speech impairment.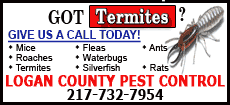 None of the answers made sense to Andrea's parents until two medical experts, including a pediatrician who specialized in developmental disorders, diagnosed her as autistic.
The family soon enrolled Andrea in special play therapy.
"We try and help her make friends, but she's always a step behind her peers," said her mother, Gina Levy.
In some respects, Andrea is a typical teenage girl who is crazed about celebrity gossip magazines, romance novels, drama and chorus. But she can be withdrawn and doesn't always get the subtleties of body language and other nonverbal signs.
Whenever she gets stuck in a conversation, she tends to stare, making people around her uncomfortable. She doesn't mean to be impolite -- it's just her way of watching and learning.
"I know I'm weird and I know I'm not normal," said Andrea, who looks like a young Anne Hathaway with braces. "I've always known I'm not normal."
Andrea found company from nine other high-functioning autistic teens who enrolled in a 14-week friendship boot camp earlier this year. More than 100 teens have graduated from the UCLA Program for the Education and Enrichment of Relational Skills, or PEERS for short, which costs $100 a session and is covered by many insurers.
Unlike other autism interventions, parents also must participate. They learn to become social coaches for their children so that their new skills can be retained when the program is over.
Every week, Laugeson, a peppy clinical psychologist known as "Dr. Liz," leads the students through a maze of social survival skills: how to have a two-way conversation, how to trade information to find common interests, how to gracefully enter a conversation and how to be a good host. In class, the teens role-play with one another and also must practice what they've learned outside of class in weekly homework assignments.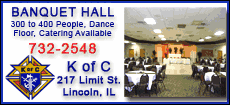 Laugeson peppers the lessons with friendly reminders about proper etiquette:
"Don't be a conversation hog."
"Give a cover story for why you are calling."
"Don't be an interviewer."
"Say you're sorry when you make someone angry, sad or upset."
"You need to trade information at least 50 percent of the time during the get-togethers."
Earlier this year, Laugeson published a study in the Journal of Autism and Developmental Disorders on how the parent-involved training has worked so far. In a study of 33 autistic teens, those who went through the program had more friends come to their houses than those who did not.
"There isn't much research on social group training that incorporates parents. That's a key factor for success," said Barbara Becker-Cottrill, who heads the West Virginia Autism Training Center at Marshall University. She has no connection with PEERS, but has reviewed Laugeson's research. "Parents are children's first and probably best teachers."
Despite the gains, Laugeson said the program is not a cure-all. Parents know this and don't expect their children to blossom into social butterflies overnight.
Andrea's mother has two goals: "I hope she becomes a better conversationalist and feels more comfortable around her peers."
Andrea's journey through an unfamiliar social world has been filled with some stumbles.
During a role-playing exercise, she was paired with a classmate to talk about their favorite book. Andrea was so eager to share her love of "Gone with the Wind" that she lapsed into a two-minute monologue about the plot. A counselor stepped in and reminded her not to be a "conversation hog."
One of Andrea's early attempts to inject herself into an existing conversation revealed some awkwardness. As a group of classmates chatted away about an animated movie, Andrea stood aloof, avoiding eye contact and unsure of what to do. Laugeson pulled her aside, advised her to listen and find a pause.