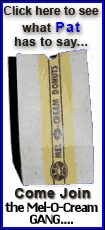 The shadow of Blagojevich, the governor who was booted out of office in January, hung over the party's annual state fair gathering. When his name came up, it was from someone complaining about the financial mess he left behind or promising to be a different kind of Democrat.

"There is a lot of work we will have to do, door to door and by phone, to rebuild the trust of the people of the state of Illinois," said Attorney General Lisa Madigan.

Blagojevich's most visible legacy, U.S. Senate appointee Roland Burris, didn't show up for the fair. Nor did the busloads of supporters Blagojevich used to bring in to appear more popular.

The man who replaced Blagojevich, Gov. Pat Quinn, sought to shore up support in the face of a primary challenge in February.
Addressing hundreds of county officials and party insiders, Quinn described himself as a man of the people who won't be intimidated by the ethics troubles and budget crisis he inherited.
Quinn cited his support of an income tax increase as an example of his willingness to be honest with voters. "Talk about courage. Talk about not sugarcoating," he said.
Quinn thanked a long list of state officials for their help but pointedly omitted Comptroller Daniel Hynes, who is also seeking the Democratic nomination for governor.
For his part, Hynes said he respects Quinn. But he also accused him of offering weak leadership amid a major budget crisis.
"I think one of the problems we're having is the plan changes day to day, week to week," Hynes told reporters. "He has not been able to rally people behind a consistent plan to get us out of this fiscal mess."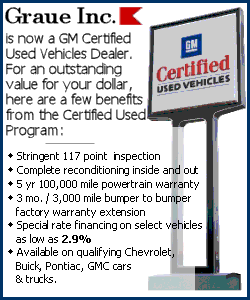 Hynes promised to fix the state's budget problems and to give the public candid answers. But he wouldn't answer repeated questions about whether he thinks an income tax increase will be necessary.
Cheryle Jackson, the Chicago Urban League leader who is running for the U.S. Senate, did not show up. That left her rival, state Treasurer Alexi Giannoulias, free to focus on the leading Republican contender.
Giannoulias said U.S. Rep. Mark Kirk consistently defended President George W. Bush's policies on the economy, the federal budget, health care and more.
"He hasn't earned a promotion," Giannoulias said. "In fact, Mark Kirk deserves a pink slip."
Republicans, who don't control a single statewide office in Illinois, get their turn to rally Thursday.
[Associated Press; By CHRISTOPHER WILLS]
Associated Press writer Deanna Bellandi contributed to this report.
Copyright 2009 The Associated Press. All rights reserved. This material may not be published, broadcast, rewritten or redistributed.