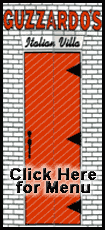 The festivities get under way next week, as faculty, staff, students, alumni and community members gather to celebrate three decades of student success. Many events, including a faculty lecture series, are free and open to the public. A complete list can be found at www.lincolncollege.edu/normal.
Founded in 1979, LCN is a branch of Lincoln College in Lincoln. At that time, LC began offering extension courses in rented spaces in the Bloomington-Normal area. The college broke ground at its Raab Road campus seven years later. It opened the Midwest College of Cosmetology in 1998.
Since the very beginning, LCN's focus has been on preparing its students for the work force, as well as engaging with business, educational and community partners for the benefit of the region. The college's academic offerings have greatly expanded since those early years. Today, students can also complete studies online, and many earn their bachelor's degrees through the college's popular accelerated degree program.
"We're delighted to be celebrating this historic occasion in our college's history," said Dr. A. Gigi Fansler, executive vice president of LCN. "As anyone who ever attended LCN can tell you, it's a special place. We have always been a student-centered institution. We continue that tradition of meeting the needs of our students through quality academic programs, small classes and a dedicated and compassionate faculty,"
She went on to add, "With new bachelor's degree programs, the continued growth of the accelerated bachelor's degree program and recent opening of the Center for Adult Learners, the future is bright."
[By MELISSA ROHLFS, Lincoln College-Normal]