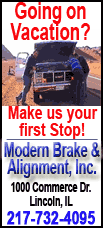 Salvation Army disaster relief will complement and not duplicate the assistance provided by American Red Cross and EMA/ESDA for emergency shelter and food. The Lincoln Salvation Army office is coming alongside each family to fill in the blanks and to facilitate next steps: new permanent housing, health and safety supplies such as prescription medications, food vouchers and pantry support, utility assistance, and household contents replacement on a case-by-case basis.

Salvation Army caseworker Rebecca Van Nydeggen has been in the field for the past three days doing disaster assessments and contacting victim families as they are available. She is the organizationís disaster relief caseworker for Logan County victims of the tornado.

Clients (victims) may contact the office at 217-732-7890 if they haven't been reached yet in the field.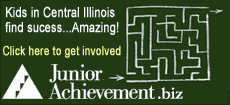 Ministerial or agency personnel can contact her on her cell phone 217-750-2400 to coordinate referrals, specific needs and to relay names of clients with whom Salvation Army client status hasnít been established. Van Nydeggen is asking all social service workers and ministerial leaders to refer clients to the office but welcomes relief workers and community leaders -- cleanup teams, corporate donors, anyone involved in community assistance. She is in the field about 50 percent of the time, but folks can leave a confidential message if needed.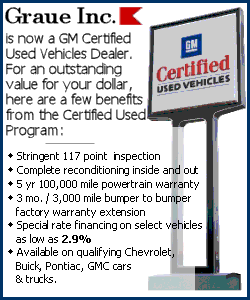 Donations to the Logan County Salvation Army Tornado Disaster Fund are welcome and can be designated to Logan County victims. Also welcome are Salvation Army food pantry donations Ė financial or in-kind donations of nonperishable, unexpired foods -- to replace what will be given out over the next several months. New clothing in any size -- toddler to adult, men's, women's, teens, children and toddlers in both male and female -- will also be accepted at the program office, but not used clothing, which can be donated to the Heritage Plaza Salvation Army store just off Woodlawn Road.
Specific needs for Salvation Army referral also include RVs, motor homes or mobile homes that can be loaned or donated to farmers with condemned homes who are trying to continue to work their farms and care for their livestock. No FEMA trailers are available. Many families are suffering loss of more than one vehicle, and the insurance settlements will not cover the full cost of replacement.
Shelter is also needed urgently for several Logan County family pets made homeless by the complete destruction of their home. Veterinary providers or animal lovers may call the Salvation Army at (217) 732-7890 for detailed information on pets displaced by the storm in Logan County
[Text from file received from Rebecca Van Nydeggen, Salvation Army caseworker, Logan and Mason counties, 217-732-7890; LDN staff]