In years past the Y has done a volleyball clinic during the spring and the fall. Now there will be a volleyball league in the fall and the clinic in the spring. The clinic and league will work hand in hand. What is taught at the spring clinic will be put to use during the fall league.

Krista Miller, the YMCA volleyball instructor, will work with each of the volunteer coaches to provide them the tools necessary to give participants the basic skills needed to play at school or elsewhere, and she will officiate the games. This league will also give junior high players an avenue to refine their skills and get ready for their season, starting in January.

The league is broken down into two divisions: a first- to third-grade division and a fourth- to sixth-grade division. Teams will practice once during the week, and games will be played on Saturdays at the YMCA Activity Center on Wyatt Avenue. Rules have been modified to accommodate the younger players and will allow them the opportunity to succeed and enjoy the game overall. For a complete list of the rules, visit www.lincolnymca.org/volleyball.aspx.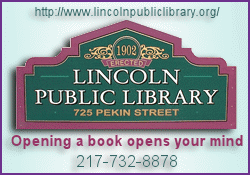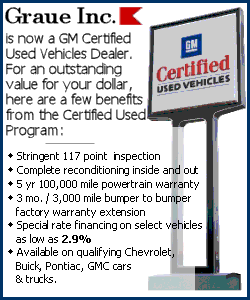 But there's more that makes the program more exciting. The Y is offering those who muster their own teams a hefty discount. Teams will need a minimum of eight players (maximum 10) and will be charged only $250. By taking advantage of this offer, individuals could pay as little as $25. That is a savings of $15 per player.
This offer is only for those who gather their own teams, since a lot of the work the Y has to do in the office is cut dramatically compared with when individuals come in and the YMCA has to form the teams.
The Y urges teams from Mount Pulaski, Williamsville, Atlanta, Mason City and, of course, Lincoln to form quickly. The deadline is Sept. 11, only three weeks away.
For more information, call Michael Lennen, the sports director for the YMCA, at 217-735-3915.
[Text from file received from Michael Lennen, Lincoln Area YMCA]