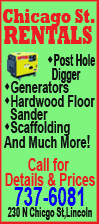 Most world markets have risen for three straight days, so considering a lack of indicators from Europe, some profit-taking was to be expected, analysts said.
Germany's DAX was down 22 points, or 0.4 percent, at 5,497.75 while Britain's FTSE 100 fell 19.21 points, or 0.4 percent, to 4,877.02. France's CAC-40 dropped 12.16 points, or 0.3 percent, to 3,640.01.
The losses came after the sharper drop in Shanghai, where investors were unsettled by comments from Chinese Premier Wen Jiabao, who said his country faced new economic problems and that stimulus measures will be left in place because the recovery lacked a solid foundation.
Analysts said volumes were thin and trading volatile, signs of uncertainty about the market's near-term path.
"The sentiment is changing constantly right now because many investors are still worried if the liquidity and fundamentals still support these prices," said Linus Yip, a strategist at First Shanghai Securities in Hong Kong. "There's a lack of confidence and direction."
Markets will be looking to U.S. data later Tuesday for more direction.
The Conference Board will publish its measure of U.S. consumer confidence for August. Stocks were battered earlier this month after a survey suggested U.S. households' spending -- which accounts for a massive 70 percent of the U.S. economy and 20 percent of the global economy -- will not recover as quickly as expected.
Also due Tuesday are a few measures of U.S. house prices, including the Case Shiller index.
Daragh Maher, analyst at Calyon, said markets may recover by the time Wall Street opens, as "occasional bouts of nervousness have not proven very durable or painful" recently.
"The bigger picture remains one of a gradual improvement in the global economy," with investors cautious about assuming a more rapid recovery, he said.
"A changeable market mood looks set to continue well past the summer doldrums."