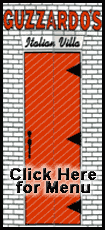 President Barack Obama is also expected to announce the reappointment of Ben Bernanke to a second four-year term as Federal Reserve chairman.
U.S. markets are moving opposite overseas markets, which were declining amid economic concerns in China.
Investors are entering trading cautiously ahead of a private research group's August consumer confidence reading. A recovery among consumers is considered vital to any potential economic rebound because their spending accounts for more than two-thirds of all economic activity.
Economists polled by Thomson Reuters expect the Conference Board's Consumer Confidence index to rise to 47.5 from 46.6 in July. Despite the expected improvement, consumers' confidence remains fragile amid ongoing job losses. A reading above 90 means the economy is on solid footing.
The report is due out at 10 a.m. EDT.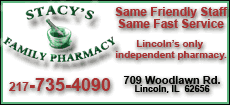 Traders also get a key report on house prices. The housing market, whose collapse helped lead to the recession more than a year ago, is showing signs of life as sales have started to pick up. However, prices continue to decline.
Stabilization in home prices would provide further indication that the housing sector is starting its recovery.
The Standard & Poor's/Case-Shiller Home Price index, which is due out at 9 a.m. EDT, measures changes in home prices in 20 major metropolitan markets. Analysts expect prices fell 16.5 percent in June, compared with the year-ago period. That would be a slight improvement from the 17.1 percent decline in May.
Ahead of the opening bell, Dow Jones industrial average futures rose 11, or 0.1 percent, to 9,504. Standard & Poor's 500 index futures rose 1.30, or 0.1 percent, to 1,025.80, while Nasdaq 100 index futures increased 2.00, or 0.1 percent, to 1,636.00.