In a court filing, Bank of America suggested that shareholders should have already known about the $3.6 billion in bonuses given the media attention surrounding its takeover of Merrill after it was first announced last September.
"There was no false or misleading statement or omission" in a proxy statement for voting shareholders, Bank of America said in its filing to U.S. District Judge Jed Rakoff in Manhattan, who has held up approving the settlement. In addition, the bank noted that Merrill disclosed the size of its bonus pool when it reported financial results earlier in 2008.
With their separate filings, the SEC and Bank of America met the Monday deadline set by Rakoff two weeks ago for them to provide fuller information so that he can decide whether to approve the settlement announced Aug. 6. After a period of review, Rakoff could rule or order additional hearings.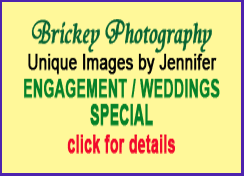 The SEC "respectfully submits that the proposed settlement is fair, reasonable, adequate and squarely in the public interest," the agency said in its filing to Rakoff.
The SEC said its civil charges against Bank of America of misleading investors about the bonuses are in line with the evidence in the case. The $33 million proposed fine "fully takes account of the seriousness of the misconduct and the need for deterrence, while giving due consideration to the protection of innocent shareholders," it said.
The bank, without admitting or denying the allegations, agreed to pay the fine to settle charges that it misled investors about Merrill's plans to pay bonuses to executives even as it prepared to report billions in losses. Those losses affected Bank of America's bottom line after its takeover of the troubled investment bank was completed.
Charlotte, N.C.-based Bank of America is one of the biggest U.S. banks as well as one of the largest recipients of aid under the government's financial bailout program, getting $45 billion. The SEC said in its filing that the government's capital investment in the bank doesn't change the standard the agency applied in arriving at the $33 million penalty.
At issue is Bank of America's failure to disclose the bonuses to shareholders, the SEC said; the payment of the bonuses itself didn't violate the securities laws.
Neither the amount of the bonuses paid by Merrill nor the source of the money to pay them -- whether taxpayers' money was indirectly used, for example -- "is a proper gauge of the nature or severity" of the violation and the penalty, the SEC said.
Bank of America has said that taxpayer money would not be used to pay the settlement.