Launch director Pete Nickolenko waited as long as he could before halting the countdown. The space shuttle had seven astronauts inside as well as thousands of pounds of space station supplies, including a new treadmill named for TV comedian Stephen Colbert.
"The vehicle and the operations were cooperating, but the local weather unfortunately did not," Nickolenko informed the astronauts.
"When the weather is ready to cooperate, we'll be ready to go," replied commander Rick Sturckow.
Another 30 minutes, and "I think we'd have a real good shot today," said Mike Moses, chairman of the mission management team. But time ran out in the wee hours.
Forecasters put the odds of good launching weather Wednesday at 70 percent.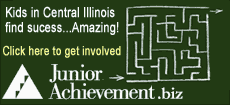 Discovery's most prominent payload is NASA's new $5 million treadmill, which is named after Colbert. He could not attend Tuesday's planned launch, but said in a recorded message that he couldn't be prouder that his treadmill soon will be installed at the space station "to help finally slim down all those chubby astronauts."
"Let's face it, being weightless is mostly just a desperate bid to get away from that bathroom scale every morning," Colbert said. "But you guys and gals are ambassadors to the universe. Don't make us look bad. Put down the astronaut ice cream, tubby. Tubby, tubby, two-by-four, couldn't fit through the air lock door."