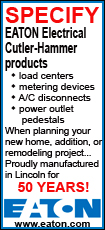 Court proceedings and interviews with community members, attorneys and terror experts indicate the Somali-based terror group, al-Shabab, uses widespread recruitment tactics including a vast Web-based network.
"Al-Shabab 10 years ago would be a two-bit, paramilitary group that no one would've cared about ... sitting in a basement somewhere stockpiling rocket-propelled grenades and bullets for AK-47s," said Bruce Hoffman, a terrorism specialist at Georgetown University. "Now, we see them reaching into the United States."
Like many terror groups, al-Shabab uses Internet videos to draw disenfranchised young men into its fold. Many feature typical militant scenes: men with covered faces firing automatic weapons, marching or practicing martial arts. Some show close-up footage of dead bodies and religious documents.
But al-Shabab's propaganda sets it apart.
"I would say they were among the most explicit, the most violent, and the most enthusiastic videos of any jihadi organization out there," said Evan Kohlmann, a terror consultant.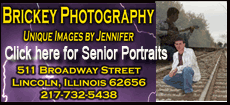 The group, which the U.S. government says has ties to al-Qaida, also uniquely targets Americans and English speakers, Kohlmann said.
Some videos show English-speaking suicide bombers reciting last wills. Others showcase a man with shoulder-length brown hair who calls himself Abu Mansour the American commanding fighters and glorifying jihadists killed in Somalia.
Al-Shabab's online propaganda proliferated in recent years after messages from Osama bin Laden appeared on jihadist forums encouraging followers to go to Somalia. The country of 7 million has not had a functioning government since 1991.
Earlier this month, U.S. Secretary of State Hillary Rodham Clinton said Washington was concerned al-Shabab uses foreign fighters and there was no doubt the group wants to take control of Somalia and "launch attacks against countries far and near."
Experts say Western recruits' passports and cultural awareness make them valuable.
"You can't take someone from the slums of Mogadishu and take them on some suicide mission to Rome, Paris, New York," Hoffman said. American deaths also bring more attention to al-Shabab's cause, he said.
In Minneapolis, home to the largest population of Somali immigrants in the U.S., a federal investigation into the missing men is illuminating the recruiting.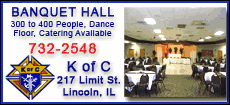 Salah Osman Ahmed, 26, of New Brighton, told a judge last month that he attended "secret meetings" in Minneapolis starting in October 2007. There, he said, a group of "guys" talked about returning to Somalia to fight Ethiopians. At the time, the Ethiopian army, which many Somalis viewed as abusive, occupied parts of Somalia.
When Ahmed got to Somalia, his attorney said, he realized what al-Shabab really was.
Hoffman said the underground meetings fit a pattern.