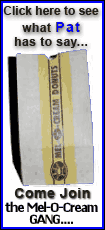 All sales under the program ended Monday evening. But after already pushing back the deadline to submit records for the car rebate deals to noon Tuesday, the Transportation Department said late Monday that dealers may have more time to submit pending claims, due to continued problems with its Web site.
Government computers set up to handle the filings were deluged by dealers trying to send in their sales agreements at the last minute. Before the extension, all the paperwork was supposed to be submitted by Monday night, but the big rush of submissions shut down the government's computer filing system temporarily. That raised concern among dealers that they wouldn't be repaid for the $3,500 or $4,500 per vehicle incentives, and prompted them to push for an extension.
The government agreed to give dealers until noon Tuesday to provide the proper documentation and ramped up staff to handle the influx. But late Monday, it told dealers that the site wouldn't be fully operational until Tuesday morning.
"We continue to address technical problems with the CARS website, and have determined that the website will not be fully functional before (Tuesday) morning," the Transportation Department said in a statement. "Dealers should be assured that they will be provided time to submit pending deals equivalent to the time that was lost this afternoon while the system was down."
The DOT declined to elaborate further.
Geoff Pohanka, who heads about 15 dealerships in Maryland and Virginia, said he had submitted about 910 clunker deals to the government and had only received payment for 16. He estimated the government owed his dealership about $4 million for the outstanding claims and was hopeful to get the final 90 voucher submissions into the system.
"Every 30 seconds, we're going back to the computer to see if we can get them in," he said.
Transportation officials said that, through early Monday, dealers had submitted 625,000 vouchers totaling $2.58 billion. Many dealerships have worked overnight in recent days to submit each trade-in vehicle's 13-page reimbursement application, including the title, proof of registration and proof of insurance. They have pressed employees to double- and triple-check their paperwork to ensure that applications won't be rejected.
"We've spent the better part of the last three days trying to hack our way into their computer program that has been down more than it's been up," said Alan Starling, who owns two General Motors dealerships in central Florida.
Cash for Clunkers has been wildly successful in spurring new-car sales and getting gas-guzzling models off the road, though some energy experts have said the pollution reduction is too small to be cost-effective. Customers received rebates of between $3,500 and $4,500, depending on the improvement in fuel efficiency from their old vehicle to their new one.