The shift since the first quarter shows that consumers handled their credit better even as job losses mounted and the recession deepened, according to credit reporting agency TransUnion.
TransUnion said the rate of bank-issued credit card payments that were 90 days or more past due shot up to 1.17 percent for the three months ended in June, from 1.04 percent in the 2008 period.
But the figure was down significantly from the first quarter of this year, when 1.32 percent of card holders were three months or more behind on the payments. That improvement came despite soaring unemployment and other economic pressures.
Long-term data shows that second-quarter payments are more likely to be made on time than payments in the first quarter. Typically, consumers use tax refunds or salary bonuses to pay off debt, often after running up card balances during the holidays.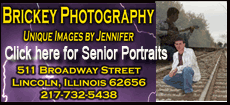 But while a decrease in delinquencies in the second quarter from the first isn't unusual on a historical basis, it does mark the first improvement in a year. Moreover, the figures show less impact from the weak economy than expected.
"What's interesting about this year's decrease in the second quarter is we're still in a recession," said Ezra Becker, director of consulting and strategy in TransUnion's financial services group.
In addition to higher unemployment -- the jobless rate reached 10.6 percent in June -- many people who still had jobs earned less, as employers cut back on hours, overtime and bonuses. "Since unemployment is a primary driver of delinquency, you would have expected an increase in delinquency," Becker said.
The fact that second-quarter late payments fell in that climate shows that consumers are handling their cards better, he said. The figures also reflect aggressive moves by lenders to cut back on credit limits and otherwise manage risk.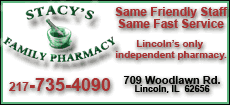 Not every statistic was positive.
The average debt consumers carry on their bank cards rose in the second quarter to $5,719, from $5,621 in the 2008 period. It declined only slightly from the first quarter, when the average stood at $5,776. Becker said that figure presents more evidence that people continue to rely on their credit cards, even as they may manage their payments better.
TransUnion samples anonymous data culled from about 27 million individual credit files to come up with the statistics. The agency tracks 90-day delinquencies on credit cards because that is considered a precursor to default, since a card holder would have to come up with four months of payments to bring themselves current.
The credit card delinquency decline follows TransUnion data that showed that the pace of growth for mortgage delinquencies also slowed in the second quarter.