Today's highlight in history:
On Aug. 25, 1944, during World War II, Paris was liberated by Allied forces after four years of Nazi occupation.
On this date:
In 1825, Uruguay declared independence from Brazil.
In 1875, Capt. Matthew Webb became the first person to swim across the English Channel, getting from Dover, England, to Calais, France, in 22 hours.
In 1916, the National Park Service was established within the Department of the Interior.
In 1921, the United States signed a peace treaty with Germany.
In 1928, an expedition led by Richard E. Byrd set sail from Hoboken, N.J., on its journey to Antarctica.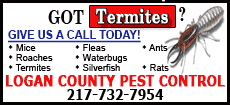 In 1943, U.S. forces liberated New Georgia in the Solomon Islands from the Japanese during World War II.
In 1958, President Dwight D. Eisenhower signed a measure providing pensions for former U.S. presidents and their widows.
In 1984, author Truman Capote was found dead in a Los Angeles mansion; he was 59.
In 1985, Samantha Smith, 13, the schoolgirl whose letter to Yuri V. Andropov resulted in her famous peace tour of the Soviet Union, died with her father in an airliner crash in Auburn, Maine.
In 1998, retired Supreme Court Justice Lewis F. Powell died in Richmond, Va., at age 90.
Ten years ago: The FBI, reversing itself after six years, admitted that its agents might have fired some potentially flammable tear gas canisters on the final day of the 1993 standoff with the Branch Davidians near Waco, Texas, but said it continued to believe law enforcement agents did not start the fire which engulfed the cult's compound.