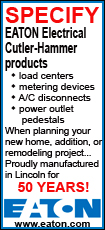 The candidates' statement came hours ahead of the expected release of partial results from last Thursday's vote and followed a presidential spokesman's assurance that the government was prepared to respond to any post-election unrest.
Low voter turnout and allegations of fraud have cast a pall over the election. In particular, some worry that supporters of former Foreign Minister Abdullah Abdullah could vent fury if he comes in second with no chance at a runoff, which would be triggered if no candidate wins more than 50 percent of the vote.
The statement noted that dozens of complaints had been filed that could affect the outcome of the election, "to the point that many are seriously questioning the legitimacy and credibility of the results."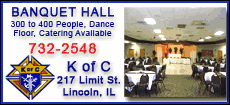 "Fraud in the elections could result in increased tension and violence," the candidates said in their statement. They said "their questions must be answered" by the elections commission and international observers.
The signatories were all longshot candidates. The most prominent is Ashraf Ghani, a Western-educated former finance minister who has been suggested as a "chief executive" under the next president tasked with handling day-to-day management of the government.
In the latest violence, a bomb blast killed four U.S. troops in southern Afghanistan on Tuesday, said military spokeswoman Lt. Cmdr. Christine Sidenstricker. No other information was released pending the notification of family members.
The deaths bring to 41 the number of U.S. troops killed in Afghanistan this month, the second deadliest month in the country since the 2001 U.S. invasion. Last month a record 44 U.S. troops died.
The U.S. has more than 60,000 troops in the country, many of whom helped secure last week's nationwide election.
International observers and the country's Independent Election Commission have asked candidates to refrain from declaring victory and stoking tensions so soon after the vote. The commission was to release partial results later Tuesday, but official, final results aren't expected for weeks.
Nonetheless, Abdullah has accused incumbent President Hamid Karzai of widespread rigging, including ballot-stuffing and voter intimidation. Karzai's camp has leveled similar accusations.
Both campaigns have denied any involvement in fraud or intimidation.