The chief judge of Pahang state's Shariah court decided to defer the caning pending a review "as it was deemed too extreme," The Star newspaper reported on its Web site.
The report did not give details and court officials were not immediately available for comment.
Separately, Malaysia's home minister indicated the caning was unlikely to be carried out, arguing the prisons department did not have staff with the expertise to administer the caning according to Shariah laws.
The developments were likely to defuse growing consternation in Malaysia over the unusual sentencing, which if carried out would have made Kartika Sari Dewi Shukarno the first woman to be caned in the country.
The 32-year-old woman's plight has drawn international attention to the use of Islamic laws and raised questions whether a radical brand of Islam is taking root in this traditionally moderate Muslim-majority country.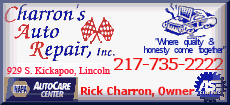 Earlier Tuesday, Women, Family and Community Development Minister Shahrizat Abdul Jalil told reporters the sentence projected a "cruel image" of Malaysia.
Prime Minister Najib Razak also urged Kartika to appeal the sentence, saying she had several avenues available to escape the punishment.
Kartika, however, refused to appeal, saying she simply wants to get it over with. "I don't want to appeal," Kartika told The Associated Press. "They shouldn't ask me to appeal."
The possibility has shocked many people, including Muslim leaders and commentators in Malaysia, even though the whipping -- to be administered lightly with a thin cane -- will largely be symbolic and not aimed at causing pain.
The call for her to appeal -- and the judiciary's indefinite postponement of the punishment -- could be seen as an attempt by the government to save face in response to international condemnation.
Kartika's mobile phone was turned off when contacted by The Associated Press on Tuesday evening.
Kartika was arrested by Islamic morality police for drinking beer at a beach resort in December 2007. She was sentenced by a Shariah court to six lashes of a rattan cane, which was supposed to have been administered this week in a prison.
But authorities postponed the caning on Monday until after the holy month of Ramadan, which ends in mid-September. The last-minute reprieve was given after Kartika was picked up from her home in northern Malaysia by three religious officials. They brought her back home 30 minutes later.