Semenya arrived on a flight from Germany with other members of the South African team after competing in Berlin. The 18-year-old, dressed in her team tracksuit with her gold medal around her neck, then was brought to a stage set up in the parking lot.
"Hi everybody," Semenya told the roaring crowd of fans. Standing in a row with the other South African medalists, she gave a thumbs-up sign and waved to people in the crowd.
Looking relaxed but shy, the smiling teenager also joined in with the dancing for a short while before being embraced by her younger siblings.
Semenya also was welcomed home by her parents and Winnie Madikizela-Mandela, the former wife of the country's first black president Nelson Mandela.
"We are here to tell the whole world how proud we are of our little girl," Madikizela-Mandela told the cheering crowd of fans. "They can write what they like -- we are proud of her."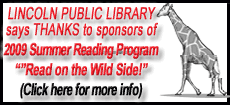 Semenya's mother Dorcus, wearing a traditional headdress, stood beaming at her daughter.
"She has lifted our hearts," she said. "We feel powerful because of her."
Semenya's victory came after world athletics officials said they were conducting gender tests after questions arose about her muscular build and deep voice.
South Africans have embraced her achievement, despite the questions. A homemade poster held by a fan at the airport declared Semenya "our first lady of sport."
Semenya is not accused of trying to cheat, but of perhaps unknowingly having a medical condition that blurs her gender and gives her an unfair advantage over other female runners.
On Tuesday, she later attended a news conference but did not address reporters. Leonard Chuene, president of Athletics South Africa, said Semenya would not speak because she has been traumatized by the whole episode.
Fans organized by women's rights groups and political groups, school sports teams, and some who came on their own, ringed the balcony overlooking the arrivals hall at the airport Tuesday. Others danced, sang or blew the plastic horns known as vuvuzelas more commonly seen at soccer matches.
Yvonne Maake, a 21-year-old holding a mini vuvuzela and wearing a yellow Team South Africa jersey, said she came with her family from nearby Tembisa "to welcome our champion, Caster. We want to show her support and that we love her, so she can be proud."