The opposition says defendants in the trial have been forced to make confessions and has denounced the proceedings as a "show trial" aimed at smearing their movement in the public eye.
Tuesday's session was the fourth in the trial of more than 100 opposition activists and protesters, Iran's biggest political trial in decades. The defendants -- who include some of the country's biggest pro-reform politicians -- are accused of trying to topple the Islamic clerical leadership through a "velvet revolution" of mass protests that erupted after the disputed June 12 presidential election.
The star defendant Tuesday was Saeed Hajjarian, who is considered the engineer of the pro-democracy reform program under former President Mohammad Khatami and is revered as a hero of the reform movement after he survived an assassination attempt in 2000. He was shot in the head from close range in the attack, leaving him partially paralyzed. He uses a wheelchair and has difficulty speaking.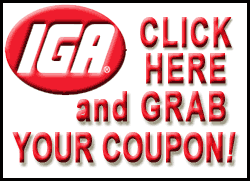 Two people carried Hajjarian into the courtroom by the arms, the state news agency IRNA said. A prosecutor read out a long list of charges against him -- among them, acting against national security, fomenting unrest, propagating against the ruling system, having contacts with British intelligence and insulting Supreme Leader Ayatollah Ali Khamenei. The prosecutor asked for the "full punishment" against Hajjarian, though officials have not said what the maximum sentence would entail.
Hajjarian identified himself to the court, then asked another defendant, Saeed Shariati, to read a text of his confessions on his behalf because of his inability to speak fluently.
"I've committed grave mistakes by offering incorrect analysis during the election ... I apologize to the dear Iranian nation because of my incorrect analyses that was the basis for many wrong actions," Hajjarian's text said, according to IRNA.
Hajjarian, a leftist thinker, renounced his own writings from the past 10 years and said his ideas "contradict the path of the Imam" -- referring to Ayatollah Ruhollah Khomeini, the founder of Iran's Islamic Republic.
He admitted that his ideas had led his party -- the Islamic Iran Participation Front, Iran's largest reformist party -- "astray, particularly during the election." He and Shariati both announced their resignation from the party, which hard-liners have accused of fomenting unrest and demanded be dissolved.
Hajjarian was a top aide to Khatami, who was president from 1997-2005 and attempted to bring about social and political reforms in Iran -- though ultimately the attempt was stymied by hard-liners who now dominate the government under President Mahmoud Ahmadinejad.