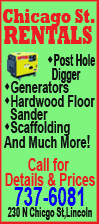 White House officials have stressed that the president is on a private vacation and very little is planned. But the White House continued governing at full pace and with tremendous interest for All Things Obama, officials have trickled out a few personal details here and there.
For instance, Burton told reporters that the president's reading list includes "The Way Home" by George Pelecanos, "Hot, Flat and Crowded" by Tom Friedman, "Lush Life" by Richard Price, "Plainsong" by Kent Haruf and "John Adams" by David McCullough.
But the trip was clearly designed to limit exposure for the first family. White House aides have asked journalists not to tail the first daughters when they are not with their parents. And journalists were taken to the first hole moments after Obama's first drive but in time to capture him walking down the lush green fairway at an Oak Bluffs golf course.
"Good to see you," Obama said to a cheering crowd as he walked pass an impromptu crowd. "Hey man, how are you?"
He told the group that his daughters were swimming while he hit the links.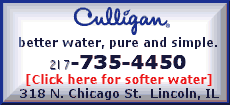 Obama's sister, Maya, flew with the Obamas from Washington, as did first pooch Bo, who wandered through the press cabin during the flight. Senior adviser Valerie Jarrett, a close friend and counselor to the president, joined the flight aboard Air Force One and the dinner table on Sunday night hours after arriving.
Other midlevel aides were on the island to assist the president if needed, a reminder the presidency does not allow for complete breaks from the job.
But Burton joked that even some of those aides were in vacation mode with the president.
"He's obviously worked very hard this year, as have some members of the staff. I don't know about all of them; I know Tommy's in flip-flops today," Burton joked, pointing to assistant press secretary Tommy Vietor standing at the side of the room with a football and sandals.
Other White House aides followed Obama onto the golf course, including travel and advance staffers.
The White House does not have a formal schedule while the Obamas are on the island, but the president received a daily briefing in person from a National Security Council official. He received an economic briefing through memos, and the secluded 28-acre private estate has a secure line to the White House if a situation develops.