Midnight to 3 a.m. is the deadliest time on Illinois roads

Send a link to a friend
[August 25, 2009] SPRINGFIELD -- The Illinois Department of Transportation's Division of Traffic Safety released data Monday showing the marked difference in motor vehicle fatalities occurring late at night compared with other times of the day. The data underscores the fact that the nighttime fatalities have the highest involvement of alcohol and the lowest safety belt usage as compared with all fatalities occurring on Illinois roadways.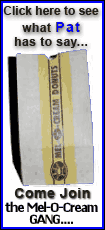 This deadly combination of alcohol and low safety belt use has caught the attention of transportation and law enforcement leaders in Illinois. Illinois law enforcement will be out in full force now through Labor Day in an effort to crack down on this dangerous trend. For the next two weeks, over 300 local law enforcement agencies will join the Illinois State Police in conducting nearly 200 roadside safety checks, impaired-driving saturation patrols and nighttime safety belt patrols. Motorists are being warned that nighttime impaired driving or failure to buckle up will get you arrested or ticketed.

"We are working closely with Illinois State Police and local agencies to make sure that all motorists behind the wheel are driving sober," said IDOT Secretary Gary Hannig. "One of our top priorities is to save lives, and the data revealed shows that we need to focus our efforts on impaired driving at night."
"Drinking and driving is inappropriate regardless of the time of day," said Illinois State Police Director Jonathon Monken. "Data tells us the likelihood of being involved in a crash or fatal crash where alcohol is involved increases dramatically at night. Therefore, the Illinois State Police will focus our efforts on DUI and seat belt enforcement during nighttime details throughout the Labor Day weekend."
Nearly seven out of 10 fatalities occurring between midnight and 3 a.m. involve a drinking driver, and less than three out of 10 of those who died in crashes during this time were properly restrained by a safety belt. The picture is completely different during the higher traffic daytime hours, with less than two out of 10 fatalities involving alcohol and nearly six out of 10 properly restrained.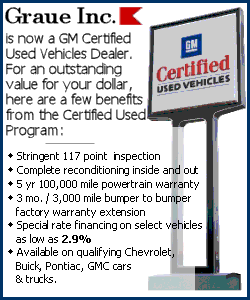 According to data from the Illinois Department of Transportation and the National Highway Traffic Safety Administration, the midnight to 3 a.m. time frame is the deadliest time on Illinois roads. For the last four years (2005-2008) in Illinois, more motor vehicle fatalities occurred between midnight and 3 a.m. than any other time of day. Fatalities occurring from 9 p.m. to midnight were close behind.
Not coincidentally, the data also shows that late-night hours have by far the highest percentage of alcohol involvement. For the last four years (2005-2008), 67 percent of the motor vehicle fatalities occurring from midnight to 3 a.m. involved a drinking driver.
Equally troubling is the fact that during the nighttime hours motorists buckle up at a much lower rate. Data shows that for the years 2005-2008, the midnight to 3 a.m. and the 3-6 a.m. time frame had the lowest belt use in cases of motor vehicle fatalities, with only 27 percent of those who died in crashes properly restrained. The 9 p.m. to midnight time frame was second-worst, as only 32 percent of those who died had been properly restrained.
For more information about impaired driving in Illinois, visit www.drivesoberillinois.org.
[Text from Illinois Department of Transportation file received from the Illinois Office of Communication and Information]