For one weekend in late August, Lincoln streets are filled with people. The entire city comes alive with color-splashed hot air balloons, beautiful artwork, places to be and things to do. And it is all seasoned with a generous sampling of good things to see, taste and enjoy.

Additional events have been added over the years and are spread out over the entire town so that there is always something to be doing and for any age to enjoy.

Downtown activities include Illinois wine tasting, a craft fair, flea market, hot air balloon inflations and display, tethered balloon rides, family fun and games, carriage rides, a car show, a used book sale at Lincoln Public Library, and the Lincoln Farmers' Market. And at Postville Courthouse is the 1800's Craft Fair.

The weekend relies on a generous dose of good weather to be a success, but the event needs more than just Mother Nature volunteering fair skies and calm winds.
The event that attracts upwards of 10,000 visitors and draws residents out requires not only a year of planning, but also a huge list of volunteers. It is volunteers who are engaged before, during and afterward to make everything everywhere ready, and then do much of the cleanup when everyone has gone home. Throughout the weekend the aim is to help families enjoy themselves.
Balloon fest at the airport
From the time a motorist makes the turn south on Airport Road, volunteers show them the way. Parking is a breeze as volunteers show drivers where to go, where to turn and where to park.
Volunteers in golf carts help drive those who find a long walk to the heart of the airport too taxing.
There are volunteers on duty at the airport to help answer questions and keep visitors updated on changes in plans as well as giving directions on where to go and at what time in order to fully enjoy the fest.
Art festival and other downtown activities
The downtown is alive, with Latham Park showcasing brilliant artists from around the region. Volunteers make sure every artist knows where they are situated and also give help to artists and visitors as needed.
The vendors and activities set up from Latham to Scully Park will make an enjoyable and leisurely trek. At Scully Park dozens of purveyors of crafts and miscellany offer their goods for sale.
Volunteers make sure the walk is fun, and still more make sure that Scully Park is worth the visit.
With so much going on around town, visitors need to be able to ask questions, find out details or just ask directions. So, while the city is alive with fun and excitement, even more volunteers will be on hand to man the phones and the office at the information center.
Our fest by any measure is a success. However, while art, music, entertainment, food and beverages, and a myriad of hot air balloons testing the bounds of gravity are in the foreground of the festival, the tethers that ground our festival in success are supplied by its volunteers. It would not be possible without the more than 100 volunteers who give of their time and efforts to make the weekend special for everyone else.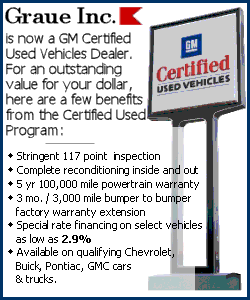 Heidi Browne from the Lincoln/Logan County Chamber of Commerce knows fully how important each and every volunteer is to making the fest a success. Although this is Browne's first year as event coordinator, she is no rookie, and her background helps her understand the importance of volunteers. "I was a volunteer for 10 of the first 11 balloon fests. I have been a gate coordinator, worked at the airport, merchandise booth, answered phones and done a little bit of everything," Browne said. "Our volunteers give up their time to make sure everyone else can enjoy the events. The art and balloon fest wouldn't be possible without them."
Andi Hake, the executive director of the chamber, also considers herself a rookie to the art and balloon fest. Although she was on the job last year, Hake was less than 90 days in her capacity when the event took place. She understands fully how important volunteers were and are to making the weekend a success. Although she was a positive force during the weekend last year, a great deal of planning and preparation had already been finished by the time she came on the job. The previous planning and day-to-day efforts of the volunteers made last year's fest a success.
Now, after a complete year on the job, Hake has been able to appreciate and admire those volunteers more than ever. "Our coordinators spend time throughout the year meeting and planning the next year's event," she said. "Then they spend the whole weekend completely committed to making sure everything is done." Hake also wanted to point out that "this is a huge investment in time. They (volunteers) are away from their families and their jobs, all to help with the festival."
Besides volunteers, Hake said that the support of both the city and the county being totally behind the event really helps make a difference. "Both have been just great, huge supporters of the art and balloon fest."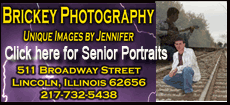 So if it's balloons or art or crafts, great foods and beverages, fun for the kids or fun for the entire family, we hope as you enjoy the upcoming art and balloon fest that you take the time to thank the volunteers you will see all weekend for making your visit to the event more enjoyable.
And volunteer to give them the congratulations they deserve for being this week's Personalities of the Week.
Click the links here to see lists of event coordinators and volunteers. We would appreciate any additions that you would know of to add to our collection. We wouldn't want to exclude anyone who does so much to help prove, once again, that Logan County is the busiest community in central Illinois.
[By MIKE FAK]