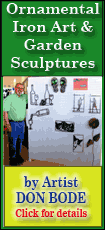 A strong low pressure system was expected to continue tracking eastward along the Canadian border and would pull a cold front through the Plains. The front would be drier than previous systems and would be less capable of producing severe weather with heavy downpours. The heaviest rainfall was expected over Nebraska on Tuesday, with rainfall totals up to a half an inch and with more anticipated in areas of thunderstorm development. The system has a history of producing large hail and strong winds gusting up to 50 mph.
The northern Plains was expected to see another day with highs in the 80s, while the southern Plains would remain near 100 as high pressure hovers over the region.
High pressure was forecast to cover most of the eastern U.S. on Tuesday, and humidity and temperatures would increase as the front approaches from the center of the country. This was expected to push the lingering front eastward and would no longer affect the East Coast. Mostly sunny skies were expected over the region, with the Northeast reaching into the 70s, while the Southeast would see a few clouds with highs near 90.
Out West, drier air was forecast to move in while the trough in the northern Rockies pushes eastward and out of the region. This meant a few scattered showers and thunderstorms could linger over the Southwest, while most of California would be sunny and warm. Another low pressure system would advance over the Pacific Northwest and push cloudy skies and cooler temperatures over the region. Highs in the mid-60s with a few light sprinkles were expected.
Temperatures in the Lower 48 states Monday ranged from a low of 28 degrees at Meacham, Ore., to a high of 106 degrees at Vernon, Texas.