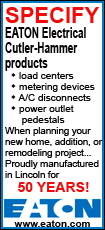 The maker of Johnnie Walker whisky, Smirnoff vodka and Guinness stout cut its profit target for the current year because of concerns about the strength of an economic recovery -- but also stressed that it believed the worst was over.
Net profit for the 12 months to June 30 was 1.62 billion pounds ($2.62 billion), up from 1.52 billion pounds a year ago.
Revenue rose 15 percent to 9.31 billion pounds, but sales were flat when the exchange rate gains were stripped out.
The rise in earnings angered union leaders who are protesting the company's decision to close a 199 year-old distillery in Glasgow and a bottling plant in Kilmarnock as part of cost-cutting in Scotland. The closure will mean the loss of 900 jobs.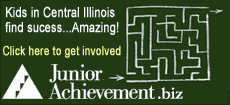 Protestors gathered outside Diageo's headquarters in central London, before moving on to Prime Minister Gordon Brown's residence at No. 10 Downing Street and then the embassies of key importers of Diageo's products. Unite union spokesman Len McCluskey said cutting the jobs was about short-term greed.
"Even in a global recession, Diageo can pull in billions of pounds in pure profit," McCluskey said. "For 185 years, generations of Scotland's workers have delivered for this company. Their hard work has made this company extraordinarily wealthy and its products loved around the world."
Diageo has said the job cuts will be partly offset by the creation of 400 new jobs at its packaging plant in Fife.
Scotland is one of Diageo's largest spirit supply centres, currently employing about 4,500 people and producing nearly 50 million cases of Scotch whisky and white spirits, but Chief Executive Paul Walsh said that the company needed to refocus and cut costs as consumer trends change.
"The reality is that Scotch whisky's future lies beyond these shores, we have to penetrate new markets," Walsh told BBC Scotland. "The cost of entry is high and therefore we have to have a competitive offering."
Diageo has been hit by recent destocking -- stores and distributors keeping fewer of its products -- in the United States and weak demand in Europe.
Organic operating profit growth -- the figure closely watched by analysts -- was 4 percent. That was at the lower end of the 4 to 6 percent range the company forecast in February, a prediction that was itself a lowered target from an earlier forecast of 7 to 9 percent growth.
The company dropped the target further for the current financial year, pegging "low single digit" growth.
Diageo shares were 3 percent lower at 966 pence in morning trade on the London Stock Exchange.