But while Toll Brothers' results were worse than analysts expected, the company is seeing signs of improvement in the industry.
The builder said Thursday it lost $2.93 a share in the three months ended July 31. That compares with a loss of $29.3 million, or 18 cents a share, the same period last year.
Toll Brothers sold 792 homes with revenue totaling $461.4 million. Those results were down 36 percent and 42 percent, respectively, from the third fiscal quarter last year.
Analysts polled by Thomson Reuters were expecting a loss of $1.79 a share on revenue of about $460.2 million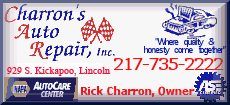 Toll took a $439.4 million non-cash deferred tax allowance and write-downs totaling $115 million in the quarter. Excluding those charges, the company would have earned $3.7 million in the most recent quarter.
And the current quarter is looking even better. The number of buyers putting down deposits for a new home is running 26 percent ahead of the year-ago period.
While market conditions are still tough, "We do see signs for optimism," Robert Toll, chairman and CEO, said in a statement.