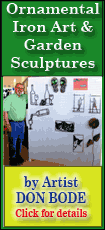 In a filing late Wednesday in Delaware court, bondholders said the "fraudulent" deal imposed an "unsustainable debt burden" on an already declining business. They said the banks that arranged Zell's $8.2 billion leveraged buyout "now concede that the transaction was a 'mistake'."
The bondholders aim to halt Tribune's exit from Chapter 11 protection under a plan they say will give "all but a sliver" of the publisher to the very banks they claim caused its demise. The group, which represents holders of 18 percent of the company's bonds, is asking to see related e-mails and other communications, as well as interviews of key participants in the deal.
A call to Tribune for comment wasn't immediately returned early Thursday.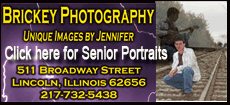 Zell purchased Chicago-based Tribune, which owns the Los Angeles Times and Chicago Tribune, as well as other dailies and 23 TV stations, and took the company private in December 2007. He became chairman and CEO.
Just before the buyout closed, the four banks financing the deal -- JP Morgan Chase & Co., Merrill Lynch & Co., Citigroup Inc. and Bank of America Corp. -- gave it last-minute scrutiny because of declining conditions at Tribune and in the public markets. However, they determined that the company cleared all the benchmarks needed to guarantee financing.
A year later, Tribune filed for bankruptcy protection, blaming a severe downturn in advertising revenue because of the recession. But some creditors pointed the finger at the company's nearly $13 billion in debt, most of it stemming from the complex transaction known as a leveraged buyout that Zell had orchestrated.
Zell has said that when he made the offer for Tribune, its revenue had been declining at about 3 percent annually. He has said the transaction was packaged with the assumption that the revenue decline would double to 6 percent, but the company instead ended up seeing a 20 percent drop.