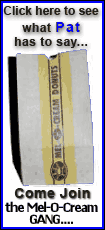 Investors could try to find some new momentum after the Labor Department releases its weekly unemployment report and the Commerce Department provides a revised estimate on the economy's performance in the second quarter.
Overseas, Asian stocks fell after China said it would cut excessive investment in some industries, while European stocks were narrowly mixed.
A weekly report, due out at 8:30 a.m. EDT, is expected to show the number of workers filing for unemployment benefits for the first time likely fell last week, reversing the trend of the previous two weeks. Economists polled by Thomson Reuters expect the number of claims to fall to a seasonally adjusted 565,000 from 576,000 the previous week.
While jobless claims have been trending downward in recent months, economists still widely predict the unemployment rate will rise above 10 percent, from the current 9.4 percent.
Continuing claims are expected to remain flat at about 6.2 million.
Ahead of the opening bell, Dow Jones industrial average futures fell 4, or less than 0.1 percent, to 9,522. Standard & Poor's 500 index futures fell 1.00, or 0.1 percent, to 1,025.80 while Nasdaq 100 index futures declined 0.25, or less than 0.1 percent, to 1,636.25.
A revised gross domestic product reading is expected to show the economy shrank at an annualized rate of 1.5 percent in the second quarter, slightly worse than the first estimate of a decline of 1 percent.
GDP measures the value of all goods and services produced within the U.S. The revised report is due out at 8:30 a.m. EDT.