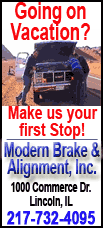 The Nuremberg-based GfK research group said its forward-looking Consumer Climate Survey rose to 3.7 points for September from 3.4 points the previous month as more people expected an economic recovery.
The group said reports from across Germany suggest the downward spiral in the German economy has ended, but that on a long-term comparison consumer sentiment remains at a relatively low level.
"The consumer climate is currently proving to be a significant support to the German economy, as the recently published figures from the Statistisches Bundesamt (Federal Statistical Office) confirm," the GfK wrote in its report.
That data showed Germany's economy grew in the second quarter for the first time since last year, with real private consumer spending rising 0.5 percent compared with the same period last year.
"There is no denying that the German consumer proved to be surprisingly robust this year," Andreas Rees, a UniCredit economist, wrote in a research note. "However, in our view, this has little to do with supernatural events, but so far, sound fundamentals for private households."
Rees warned that while consumer spending will rise again in the third quarter, it will see a backlash from declining auto sales as the government's cash-for-clunkers program runs dry. Furthermore, more cars being sold now means less cars will be sold in the future.
The Federal Statistical Office said in a separate report Thursday that German consumers spent euro36 billion ($51 billion) on motor vehicles during the first half of the year, thanks to the government's scrapping premium, which pays consumers euro2,500 if they trade in a car at least nine years old and by a more efficient one.
The scrapping premium contributed to a 0.1 percent increase in household expenditure in the first half of the year, compared to the first six months of 2008. Without the increase from passenger cars, consumer spending would have fallen 1 percent for the period, the agency said.
Rees also warned that inflation may start rising again and the labor market will deteriorate further, which will put a crimp on disposable income and consumer spending.
"To be crystal-clear: The major driver for the German economy will not be Mr. Average Citizen, but once again export-dependent companies. In the fourth quarter 2009 and the first quarter 2010, we expect consumer expenditures to shrink," Rees said in his report.