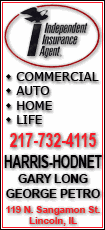 Apple's new Snow Leopard software isn't as big a step forward from its predecessor as Windows 7 will be from Windows Vista. The most important changes in the Apple operating system are under the hood, allowing software developers to rewrite their programs to run much faster.
Snow Leopard is a relatively cheap upgrade, costing $29 for an individual user who has Leopard, the previous operating system. A "family pack" for five users costs $49.
For Mac owners using the older Tiger operating system, switching to Snow Leopard costs $169, or $229 for a family pack. That "box set" includes the latest iLife and iWork software for such tasks as movie editing, photo organizing and word processing. Buying the DVD is the only upgrade option for consumers -- you can't download the software.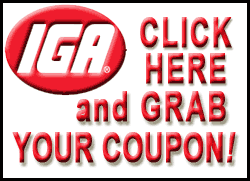 What's the catch? Well, part of the reason Snow Leopard can promise faster, better applications is that it's designed for Macs with Intel chips, which Apple started using in early 2006. It won't run on older Macs with the previous PowerPC family of chips. The launch of the new operating system is a hint to get a new computer.
In an Apple's demonstration of the software to The Associated Press, these were some of the most obvious changes that stood out in Snow Leopard:
The built-in e-mail, calendar and address book applications will support Microsoft Exchange servers, the kind used by most companies. That means it will be easier to get company e-mail without using dedicated programs like Entourage or Outlook, which Microsoft is releasing for Macs late next year. However, Snow Leopard supports only the most recent release of Exchange.

Moving the mouse cursor over a program icon in the "dock" at the bottom of the screen reveals all the windows open in that program, tiled side by side. This is an extension of the "expose" feature, which shows all windows in all programs side by side.

Right-clicking in a window should bring up more relevant choices, bringing this function closer to its Windows equivalent.

The new standard version of the QuickTime video-playing software will now convert clips for playing on iPhones or iPods, or upload them to YouTube. You will also be able to trim clips. Previously, you had to buy QuickTime Pro to convert videos or fire up the more time-consuming iMovie.

You can make the file thumbnails even bigger, giving you a better idea of the contents of your hard drive at glance.

The operating system is more compact, freeing about 7 gigabytes of hard drive space previously claimed by Leopard.

Ejecting disks should be easier. Sometimes, Macs won't let you eject a disk or disconnect a drive because the operating system believes it's reading or writing to it. Apple says Snow Leopard will be better about freeing up the disk, or if it can't, it will give a reason.