Champion Fitness celebrating a community with strength
Customer Appreciation Day, Sept. 3

Send a link to a friend
[August 27, 2009] Next Thursday, Sept. 3, Champion Fitness is hosting a Customer Appreciation Day from 11 a.m. to 1 p.m. The physical therapy business located at 2201 Woodlawn Road, in the Illini Bank building, wants to welcome not only their past and former clients, but the community as well. (Pictured: Michael Bennington)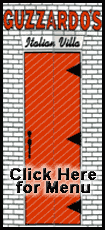 Michael Bennington is the current state-licensed physical therapist and athletic trainer at Champion. Bennington says that he is impressed with the strength of our community as a whole. He recalled: "We first came to Lincoln in 2003 and began with athletic training for the high school. From there we continued to expand (services) and do more and more here. The big thing is that Lincoln is a moving community. You lose a major employer like LDC and the community is still going strong."

Bennington promotes physical therapy as a means for individuals to also become strong and move on after a major physical setback. Citing the example of the millions who suffer from back pain, Bennington explained the benefits of physical therapy. "There are billions of dollars spent on lower back pain," he said. "Physical therapy through strengthening can help, if not cure, many who suffer from lower back pain."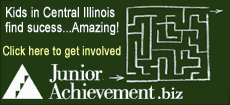 Bennington explained that Champion can be an integral part of the healing process. "If someone has their back slip out of alignment and has it corrected, there is still a reason why that happened," he said. "Our job is to work to make sure that doesn't happen again."
Bennington has a degree in speech from the University of Illinois, a master's in athletic training from Illinois State and received certification from Herman Finch Chicago School of Medicine.
He is passionate about the benefits people suffering from physical ailments can receive with physical therapy. "We work on soft tissue mobilization, we work on dysfunctional muscles. If someone can't do something physically, we can help them," he said.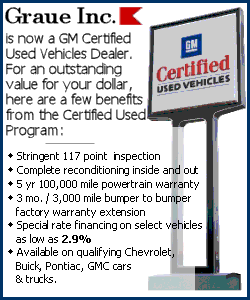 Bennington wanted to dispel a myth about old age and physical problems. "Something hurts because it hurts. It's not from being old," he said. "Our job, my job is to help make people more functional. That's why our company motto is 'Get busy living.'"
Bennington said that although a doctor's approval to allow Champion to perform physical therapy is required, the business can offer free examinations and diagnosis without referral. He also noted that appointments are made within 48 hours of being notified of a need for physical therapy services.
Bennington measures his success, as well as Champion's, one patient at a time. "My job is to work myself out of work with each individual patient," he says.
The Lincoln facility is one of 15 the company owns and operates throughout central Illinois.
More about Champion Fitness can be found at www.champfit.com.
[By MIKE FAK]