The strongest reports came overnight from U.S. computer maker Dell and French cosmetics company L'Oreal SA as well as from retailing giant Carrefour early Friday.
Germany's DAX rose 87.77 points, or 1.6 percent, to 5,558.10 while Britain's FTSE 100 gained 54.90 points, or 1.1 percent, to 4,924.25. France's CAC-40 rose 56.02, or 1.5 percent, to 3,704.55.
Asian closed mostly higher, helped by the better earnings news and despite some jitters in Chinese markets, where concerns remain that Beijing may cut back on its stimulus measures. Further gains were also expected on Wall Street later.
Dell Inc.'s second-quarter earnings report showed a 23 percent drop in net profit but still beat market expectations. Shares in the company, which has struggled throughout the recession as companies cut back on technology hardware, rose as much as 6 percent on the news.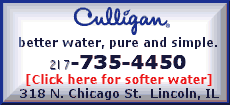 Other upbeat reports came from France, where shares in cosmetics company L'Oreal jumped 6.7 percent as markets looked past its lower profits to focus on rising sales. Carrefour SA, the world's second-largest retailer, saw its shares rise 4.5 percent after saying it would meet its 2009 profit targets despite a loss in the first half.
Meanwhile, official data showed business and consumer confidence rose in the 16-nation euro zone. Eurostat, the European Union's statistics agency, said its measure of business sentiment for the euro zone rose to -2.21 points in August from -2.70 points the previous month.
In a separate survey, Eurostat said its reading of consumer optimism improved marginally as well.
Although the figures remain weak in historical terms, they suggest the region is continuing to gradually emerge from its worst downturn in decades.
"With other euro-zone business surveys also rising sharply, the chances of the region expanding in the third quarter are growing," said Ben May, European economist at Capital Economics in London.
He warned, however, that with trade unlikely to give a big boost to growth, unemployment still on the rise and households' income growth slowing "a robust recovery seems too much to hope for."
Market sentiment in the U.S. and Asia was upbeat -- although stock movements were limited by weak summer trading volumes -- after official data showed the U.S. economy shrank at a 1 percent annualized rate in the second quarter. While unchanged from a preliminary reading on gross domestic product, the updated figure was much better than the expected 1.5 percent decline and added to evidence the world's largest economy was turning around.