The latest hint is due Friday when the government releases data on consumer spending and income for July.
Personal spending is expected to have posted a modest gain last month, driven higher by the popular Cash for Clunkers program. Economists surveyed by Thomson Reuters expect personal spending rose 0.2 percent in July after a 0.4 percent gain in June.
Economists believe that personal incomes, the fuel for future spending increases, probably rose 0.2 percent as well, following a 1.3 percent decline in June.
On Thursday, a report confirmed that the economy shrank at an annual rate of just 1 percent in the spring.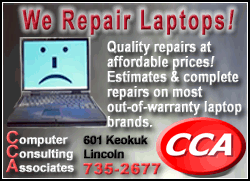 Many analysts say growth likely returned in the current quarter. Smaller dips in consumer spending and other areas during the April-June period led some economists to raise their forecasts for the July-September quarter.
But with unemployment aid claims stubbornly high, Americans may benefit little from a recovery if jobs remain scarce and spending stays too low to fuel a strong rebound.
The Commerce Department estimated that the U.S. gross domestic product, the broadest gauge of economic health, shrank at an annual rate of 1 percent in the second quarter. The new estimate of the nation's output of goods and services was the same as an earlier estimate released last month.
The negative figure marks a record fourth consecutive quarterly decline. But it was far smaller than the nosedive the economy had taken during the previous two quarters.
Businesses did slash inventories at an even greater rate than had been expected in the spring. But economists were encouraged by upward revisions to consumer spending, exports and housing construction. Analysts had expected the second-quarter economic figure to show a drop of 1.5 percent.
"The big surprise in this report was that there was enough spending in the consumer sector and elsewhere to offset all the loss from inventory reductions," said Nigel Gault, chief U.S. economist at IHS Global Insight.
Consumer spending, which accounts for about 70 percent of total economic activity, fell at an annual rate of 1 percent in second quarter. It was a slight improvement from the 1.2 percent decline reported last month.
Gault predicted the economy will gain momentum in the current quarter and final three months of this year as businesses switch from trimming stockpiles to rebuilding inventories. He expects the GDP to jump to above 3 percent in the July-September quarter, boosted by the Cash from Clunkers auto program.
Growth likely will remain around 3 percent in the fourth quarter, Gault said. But then it could slip in the first half of next year as the support from inventory rebuilding begins to fade. Consumers, faced with bleak job prospects, won't likely be able to take up the slack, he said.