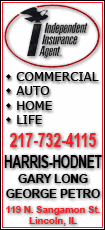 The phones are expected to go on sale in the fourth quarter under a multiyear deal struck between the two companies, Unicom executives said in Hong Kong. They declined to give financial details or reveal how much the iPhone would cost, saying only that the price would be "competitive."
Unicom, one of three major state-owned carriers, would be the first Chinese phone company to formally support the iPhone, though thousands of unlocked iPhones brought in from other markets are in use in China. It is the only company in China that supports the network standard needed for the iPhone, known as WCDMA.
China's mobile market trails the United States, Japan and some others in financial size but it has 650 million mobile phone accounts and is seen as a major prize for foreign firms.
"This definitely opens up a a window for Apple to get into this tremendous market," said Edward Yu, chief executive at Analysys International, a Beijing-based technology research firm. "But we still need to see the real product to determine whether this will play with the mainstream China population and how the market reacts."
Apple, based in Cupertino, California, reported last month that the sales of the popular iPhone helped to boost its latest quarterly earnings by 15 percent to $1.2 billion despite the U.S. economic slowdown.
Unicom chairman and CEO Chang Xiaobin said Chinese media reports that Unicom had secured a three-year exclusive deal to carry the iPhone and had agreed to buy 5 million handsets for 10 billion yuan ($1.5 billion) were false.
Apple's talks with potential Chinese carriers had snagged on disagreements about how to share revenues, according to Chinese news reports. But Chang said the companies will not share revenues, with Unicom instead buying the phones in batches from iPhone and offering them with subsidies.
Analysts at Bank of America Merrill Lynch say the phone could sell for between $99 and $299 with two-year service contracts.
Many Chinese already own smuggled iPhones purchased on the country's thriving gray market. There are well over 1.5 million of the devices in China, according to estimates by BDA China Ltd., a Beijing technology research firm.