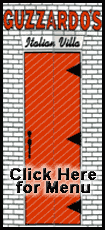 Dell's message was similar to those offered by rival Hewlett-Packard Co., the world's No. 1 PC seller, and supplier Intel Corp., the world's biggest computer chip maker, in their latest quarterly reports: consumers are coming back to the stores to buy PCs, but corporations are still being stingy.
Dell added that it might not be until 2010 that businesses open their wallets again. Analysts have been eyeing next year for a turnaround because companies will have new budgets, can't hold on to old PCs forever, and will have a new version of Microsoft Windows available.
Dell is hurt more than HP by anemic corporate PC buying, since about 80 percent of Dell's business comes from sales to businesses, government agencies and other institutions. Dell is the world's No. 2 PC maker.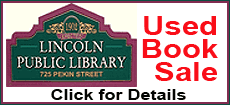 Dell's sales to corporations fell 32 percent from last year to $3.3 billion.
Dell's shipments of consumer PCs increased 17 percent over last year, while revenue in that category was down 9 percent to $2.9 billion. Price-cutting explains the discrepancy. PC makers have been slashing prices to preserve market share. Consumers also have been favoring netbooks, which generate lower profit margins for manufacturers.
Michael Dell, the company's CEO, said in a statement that Dell expects better revenue in the second half of the year compared to the first half, if current demand trends continue. But the company warned that its profits will continue to be pressured by "aggressive" pricing and higher costs for components like LCD screens and memory chips.
Dell's profit was $472 million, or 24 cents per share, in the three months ended July 31. That compares with profit of $616 million, or 31 cents per share, in the year-ago period.
The latest profit figure includes 4 cents per share in pretax expenses connected to Dell's ongoing restructuring.
Sales fell 22 percent to $12.8 billion.
Analysts polled by Thomson Reuters expected profit of 23 cents per share on $12.6 billion in sales. Analysts generally exclude one-time items, like restructuring charges, from their estimates.