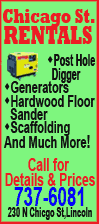 Stinson, a first-year head coach at the suburban Louisville high school, ordered the group of about 100 players to run a series of sprints, known as "gassers," until someone quit the team.
The players started running. Five got sick and left the field, two eventually quit the team and, as practice finished on Aug. 20, 2008, 15-year-old sophomore offensive lineman Max Gilpin collapsed. He died three days later at a Louisville hospital.
Accounts of that day reveal a football practice where most players didn't see or hear anything out of the ordinary -- until the end.
Stinson is scheduled to go on trial Monday on a charge of reckless homicide, in a case that many observers say could be the first time a coach has faced criminal charges in a player's on-field death. On Aug. 11, a grand jury added a charge of first-degree wanton endangerment against the coach. He has pleaded not guilty to both charges, which will be part of the same trial.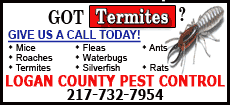 Stinson's attorneys will be defending against two accusations -- that he should have foreseen the practice could have resulted in a death, and that the way he ran practice was dangerous, even if no one had been seriously hurt because of it.
One of Stinson's attorneys, Alex Dathorne, said during a pretrial hearing that prosecutors can't prove Stinson did anything to cause Gilpin's death -- nor can they show what caused Gilpin to collapse and die.
"Testimony about the running, it doesn't prove anything," Dathorne said.
As for the wanton endangerment charge, defense attorney Brian Butler said it will require a reevaluation of witnesses and possible testimony. "We're in a position of completely retooling our defense," Butler said.
Assistant Commonwealth Attorney Leland Hulbert, at the same hearing, called running the players "barbaric conditioning" and said Stinson's decisions are at issue in the trial.
"This case has been about coach Stinson's conduct from day one," Hulbert said.
Police reports, interviews with attorneys and filings in the civil suit stemming from the death offer this account of the deadly afternoon:
Before practice started on the south Louisville football field, Stinson, a first-year head coach, took temperature and humidity readings -- 94 degrees, 26 percent humidity resulting in a heat index of 94. Hot, but not quite hot enough to kick in special state-mandated measures for football practice.
Kentucky State High School Athletic Association rules require shorter practices and more water breaks when the heat index -- a combination of temperature and humidity -- is 95 or higher. And since Gilpin's death, the Kentucky legislature passed a law that requires at least one coach at every school to complete first aid and sports safety training on athlete heat stroke and cold emergencies.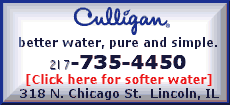 The Pleasure Ridge Park players went through the usual practice routine: warming up, group drills, some team-oriented drills with water breaks about every 20 minutes. On this day, however, instead of going into a full scrimmage at the end of practice, Stinson decided the team would run.
Freshman Kameron Adwell said Stinson appeared upset at the players' lack of effort during practice.
"He was saying that if we hustle enough and we show some uh, hustle, he'll let us off the field but until then we just keep running," Adwell told police.
Stinson allowed the players to remove their helmets and shoulder pads about halfway through the 10 gassers, which are 200 yard sprints back and forth from sideline to sideline on the field.
Some of the players got ill during the practice and Stinson excused them from running the sprints. He sent them to sit under a tree and wait for the team meeting.
Some players were "dried out," senior running back Marquess Martin told police. "So you not really throwin' up any."
Parents watching a game on a nearby soccer field told police Stinson threatened to run the players and not give them water. The parents said they did not witness the entire practice and some did not see the running.